Events
Dates:
21 – 24 May 2021
Location:
STREAMING
Info:
English
Dates:
24 – 27 June 2021
Location:
STREAMING
Info:
English
Dates:
30 – 31 October 2021
Location:
Sedona, AZ, USA
Info:
English
Dates:
4 – 28 March 2022
Location:
Egypt
Info:
English
Dates:
5 – 15 May 2022
Location:
Utah, USA
Info:
English
Dates:
9 – 11 November 2022
Location:
Maui, Hawaii, USA
Info:
English
Dates:
1 – 19 December 2022
Location:
Israel
Info:
English
NEW FILM! THE 1 FIELD
A groundbreaking extraordinary, masterpiece film documentary with world leading experts in consciousness and spirituality.
Click to view the trailer and access to order and watch the full movie online

Type of Events Offered:
Shaloha Retreats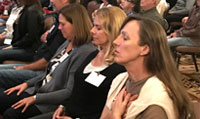 Shaloha Retreats are created with the intent that you leave differently than you came. Often, these retreats are in locations that are unique and beautiful. Each day is filled to capacity to maximize the integration of wisdom and knowledge, and heighten your personal transformation. It is highly recommended that those attending the retreats be familiar with the speaker or author's materials, and feel drawn to deepen and immerse themselves in their teachings and understandings. The long days are spent together as a group, while the evenings provide you with free time so that you can connect with other participants, explore the area, and assimilate your experiences.
Shaloha Conferences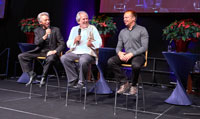 Shaloha Conferences are an opportunity to hear from some of the most sought after, internationally acclaimed authors and speakers presenting on the same stage! The conferences are arranged so that you as a participant may experience a variety of presentations and hear the profound messages and teachings that all flow together. The days offer multiple keynotes, panel discussions and Q&A's, full day workshops, breakout sessions, musical performances and much more!
Shaloha Tours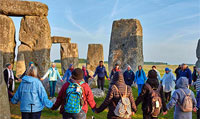 Each Shaloha Tour has been carefully designed to enhance a transformational journey. These tours are for the person who is deeply interested in the speaker or author's materials, has attended previous conferences or workshops, has read or listened to the information of the speaker or author, and wants to broaden their understanding about the wisdom and knowledge being offered. Often, these tours are faster in pace, allowing multiple places within a country to be experienced while hearing the messages and talks from the speaker or author in specifically chosen places along the journey. Group meals are frequently part of these tours, as it deepens the group connection and creates a beautiful harmony. As your organizer I attend to many details day to day to keep our experience flowing smoothly
It is highly recommended that when attending and investing in any type of event above, you have read, listened to and/or experienced the speaker beforehand.
Facebook Groups
KRYON TOURS & EVENTS - SHALOHA PRODUCTIONS
SHALOHA EVENTS WITH GREGG BRADEN