"Your perspective is always limited by how much you know. Expand your knowledge and you will transform your mind."
– Bruce H. Lipton, Ph.D
A rare opportunity to participate in an in-person-only one-of-kind, intimate, highly experiential, interactive retreat in the world with legendary pioneer scientist, biologist, author and professor, Bruce H. Lipton, Ph.D.
Bruce H. Lipton, Ph.D.
and Margaret Horton Lipton
The Honeymoon Effect Retreat
Create Heaven on Earth

August 9 – 12, 2024
(Friday-Monday)
9:00 AM – 2:00 PM
(Doors open 8:00 AM)


Location: McCloud Town, CA
(Only 20 mins from Mt. Shasta city)
Venue: McCloud Mercantile Hotel
241 Main St, McCloud, CA 96057
Join Dr. Bruce and Margaret Lipton for a powerful four-day intimate retreat in beautiful McCloud town near the magnificent energies of Mt. Shasta, CA.
What better place to experience the profound teachings of Bruce and Margaret over four days, when each morning we will gather in this intimate setting from 9:00 AM – 2:00 PM, designed for you to Create Your Heaven on Earth. Our intention is to provide a nurturing, healing and sacred experience, to assist you in your journey to raise your consciousness, expand your awareness, and access more of your innate abilities, knowledge, intuition, creation, healing, divinity, wisdom, peace, joy, compassion and love. The rest of the days' afternoons and evenings are left to integrate the teachings and energy further, as you relax and explore the many treasures this beautiful area has to offer.
Frontier science reveals civilization is poised on the threshold of a major evolutionary event; a new world is emerging right before our eyes. In the face of global crises in health, home and heart, advances in science are creating a genuine revolution in thought and understanding, one so radical that it will change the world.
Quantum physics – the most valid science on the planet – recognizes that consciousness creates our life experiences. The molecular mechanisms by which consciousness – which includes our thoughts, attitudes and beliefs – shapes our biology and the character of our lives have recently been defined in a "new" biology.
Cell biologist and bestselling author of The Biology of Belief, Bruce H. Lipton will take you on a journey from the microcosm of the cell to the macrocosm of the mind. Along the way, Bruce will describe our powerful creative abilities and how they have been disempowered through developmental "programming" acquired between the third trimester of pregnancy and age seven.
Knowledge is power. The knowledge of "self" offered in Bruce's teachings and presentations is foundational for acquiring self-empowerment, and becoming the master of your fate rather than the 'victim' of your programs. This program will inspire your spirit, engage your mind and challenge your creativity, as you comprehend the enormous potential for applying this information in your life.
Program Schedule August 9-12:
| | |
| --- | --- |
| Doors open | 8:00-9:00 AM |
| Introduction & Meditation | 9:00-9:15 AM |
| Session | 9:15-11:00 AM |
| Break | 11:00-11:20 AM |
| Session | 11:20 AM – 1:00 PM |
| Break | 1:00-1:15 PM |
| Q&A Session | 1:15-2:00 PM |
| LUNCH | 2:00-3:30 PM |
Join us for this profound event!
Bruce H. Lipton, Ph.D. is an internationally recognized leader in bridging science and spirit. Stem cell biologist, bestselling author of The Biology of Belief and recipient of the 2009 Goi Peace Award, he has been a guest speaker on hundreds of TV and radio shows, as well as keynote presenter for national and international conferences.
Dr. Lipton began his scientific career as a cell biologist. He received his Ph.D. Degree from the University of Virginia at Charlottesville before joining the Department of Anatomy at the University of Wisconsin's School of Medicine in 1973. Dr. Lipton's research on muscular dystrophy, studies employing cloned human stem cells, focused upon the molecular mechanisms controlling cell behavior. An experimental tissue transplantation technique developed by Dr. Lipton and colleague Dr. EdSchultz and published in the journal Science was subsequently employed as a novel form of human genetic engineering.
In 1982, Dr. Lipton began examining the principles of quantum physics and how they might be integrated into his understanding of the cell's information processing systems. He produced breakthrough studies on the cell membrane, which revealed that this outer layer of the cell was an organic homologue of a computer chip, the cell's equivalent of a brain. His research at Stanford University's School of Medicine, between 1987 and 1992, revealed that the environment, operating though the membrane, controlled the behavior and physiology of the cell, turning genes on and off. His discoveries, which ran counter to the established scientific view that life is controlled by the genes, presaged one of today's most important fields of study, the science of epigenetics. Two major scientific publications derived from these studies defined the molecular pathways connecting the mind and body. Many subsequent papers by other researchers have since validated his concepts and ideas.
Dr. Lipton's novel scientific approach transformed his personal life as well. His deepened understanding of cell biology highlighted the mechanisms by which the mind controls bodily functions, and implied the existence of an immortal spirit. He applied this science to his personal biology, and discovered that his physical well-being improved, and the quality and character of his daily life was greatly enhanced.
Dr.Lipton has taken his award-winning medical school lectures to the public and is currently a sought after keynote speaker and workshop presenter. He lectures to conventional and complementary medical professionals and lay a udiences about leading-edge science and how it dovetails with mind-body medicine and spiritual principles. He has been heartened by anecdotal reports from hundreds of former audience members who have improved their spiritual, physical and mental well being by applying the principles he discusses in his lectures. He is regarded as one of the leading voices of the new biology.
Dr Lipton's work summarizing his findings, entitled, The new updated 10th Anniversary Edition of The Biology of Belief, (Hay House Publishing, softcover, ISBN 978-1-4019-4891-7). His second book, Spontaneous Evolution, Our Positive Future and a Way to Get There From Here. (Hay House Publishing, ISBN 978-1-4019-2580-2) and his third book, The Honeymoon Effect, The Science of Creating Heaven on Earth. (Hay House Publishing, ISBN 978-1-4019-2386-0)
Margaret Horton Lipton, Teacher, Publisher, and President of Mountain of Love Productions, spent the first half of her professional life (1973-1993) as a key executive in The Summit Organization, building a start-up personal and professional growth seminar business into a corporation with 5 regional offices, $15,000,000 revenue, 25 Instructors,100 support staff and 63 CEU courses. As Vice President and Senior Trainer, she co-created and delivered innovative professional and personal growth seminars for 14 years.
Leaving Summit in 1993, Margaret joined APPPAH (Assoc. of Pre- Post-natal Psych. And Health) and focused her studies on exploring consciousness and human development, from conception through early childhood. Margaret worked directly with babies and their parents in home and hospital birthing settings. In addition to teaching at the Children's Health Council, pre-schools and social work, she provided somatosensory support for premature babies in Stanford's Lucille Packard Hospital ICU.
Margaret became Bruce Lipton's life and business partner in 1995. Together they published the bestselling books, The Biology of Belief, Spontaneous Evolution, and The Honeymoon Effect, and have co-created empowering presentations for medical, spiritual, and lay audiences around the world.
A special one-hour Kirtan and Sacred Music Concert with Jaya Lakshmi and Michal Palzewicz
Sing, chant, listen – open your heart and mind to flow on the blissful sound current that Jaya Lakshmi creates with her angelic voice and soulful presence accompanied by cello master Michal Palzewicz. With songs in Sanskrit, English, and Hawaiian they weave a shimmering tapestry of love, devotion and beauty that brings healing and peace to all. 
www.JayaLakshmiMusic.com
www.palzewicz.com
PRICE

&

REGISTRATION

*This is an IN-PERSON event only. The program is NOT broadcast online.
Coffee breaks included.
*Airfare, transportation, accommodation, extra meals and services are NOT included in the price.
*Seating is first-come, first-served each day. Check-in starts at 8:00 AM.
*Your name will be on the event check-in list and you will receive a pre-printed Name Tag on the first day.
*Translations are NOT provided. The event is in English only.
*Registration for individual days is not available.

To secure your place in the event, full payment is required with the PayPal button payment link below, and acceptance of the event terms and conditions disclaimer.

Please use the payment button below and fill out and sign the Agreement to Terms & Conditions FORM TO SIGN click here »

Please Note: Before you email, registrations can ONLY be made online through the payment link below. You do not need to have a PayPal account in order to pay with a Credit Card via PayPal.
Dates: August 9 – 12, 2024 (Friday-Monday)
Times: 9:00 AM – 2:00 PM
(Doors open 8:00 AM)


Price: $899.00

USD

per person
Price: $1039.00
USD

per person:
*Price includes a delicious, abundant buffet ON-

SITE

LUNCH

for only $35.00 per day!
(Suitable for Paleo, Vegetarian, Vegan, Gluten-Free)
Note: The business name that appears on card statements is SHALOHA KRY or SHALOHA KRYON
Cancellation policy:
Refundable (minus 10%) if canceling before July 1st, 2024
Refundable (minus 20%) if canceling after July 1st, 2024
Non-refundable if canceling after August 7th, 2024
Note: If the event is canceled for any reason you will receive a refund minus a 5% administrative fee.
Event Terms & Conditions Disclaimer click here »
Agreement to Terms & Conditions FORM TO SIGN click here »
Please send an email after you have made the payment to confirm your registration to: info@shalohaproductions.com
A confirmation for your payment will be sent to you from PayPal after sending the payment. A welcome letter confirming your registration and further information will be sent to you from Shaloha Productions. If you have not received it within 24 hrs after sending your payment, please check your SPAM and TRASH folders.
ATTENDEE INFORMATION
Special group rate block at:
McCloud Mercantile Hotel & McCloud Hotel
These are two excellent and charming main hotels in McCloud, and if you want to secure a room in them you should book early!
The hotel's rooms are book blocked for our group, however, you can ONLY BOOK BY PHONE OR EMAIL:
Please contact Darlene: +1-530-859-2634 info@mccloudmercantile.com
*It is not possible to book rooms on the hotel website for our event days.
Book your room to arrive on Thursday August 8th and depart on Tuesday August 13th.
Other Hotels in McCloud, CA (Only 20 mins from Mt. Shasta city):
You can use Google or Trip Advisor to find what types of accommodation are suitable for your needs and budget.
Google Hotels in McCloud
Google Hotels in Shasta
Venue: McCloud Mercantile Hotel, 241 Main St, McCloud, CA 96057
Share Room – Share Ride: If you're looking to share a room or ride and don't have a companion already, you can use this Facebook Group Page to connect with other attendees.
Airports, Airport Shuttle and Local Taxi:
Shasta Shuttle for airport and local shuttle service as well as transportation to Oakland, Sacramento or San Francisco.
For details and pricing contact ben@mtshastataxi.com or www.mtshastataxi.com
Local: (530) 859-3266, NEMT: (530) 500-3075, Toll Free: (833) MTS – TAXI 687-8294
Shasta Mountain Shuttle and Tours:
Mike Rodriquez 530-436-5511
From Redding airport to Mount Shasta is $135.00
From Redding airport to McCloud is $165.00
Daily trips from Mount Shasta to McCloud is $30 one-way.
Private Party offering transportation, not a business
Beloved Pure Love
808-283-2906
$1.00 per mile
From Redding Airport estimate: $120.00
Daily transportation from Mount Shasta to McCloud, one-way estimate is $30.00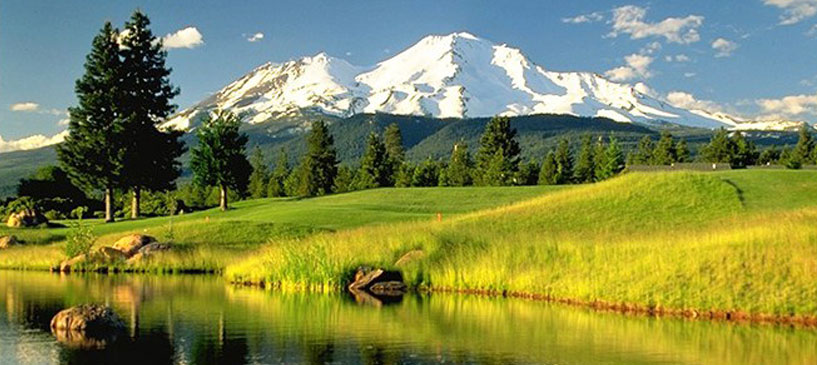 Note: When signing up for the event you agree to be added to Shaloha Productions Email List.