This is an IN-PERSON event only. The program is NOT broadcast online!
INTENSIVE
CONFERENCE
Our Soul Journey

Elevating Planetary Consciousness through Personal Healing
June 10-14, 2022
(Friday-Tuesday)
Times: 9:00 AM – 5:30 PM
Check-in from 7:30 AM
A one-of-a-kind event in North America!
Held in the sacred majestic beauty and transformative energies of Sedona – one of the most recognized energy vortexes on the planet!
Location: Sedona Performing Arts Center
995 Upper Red Rock Loop Rd, Sedona, AZ 86336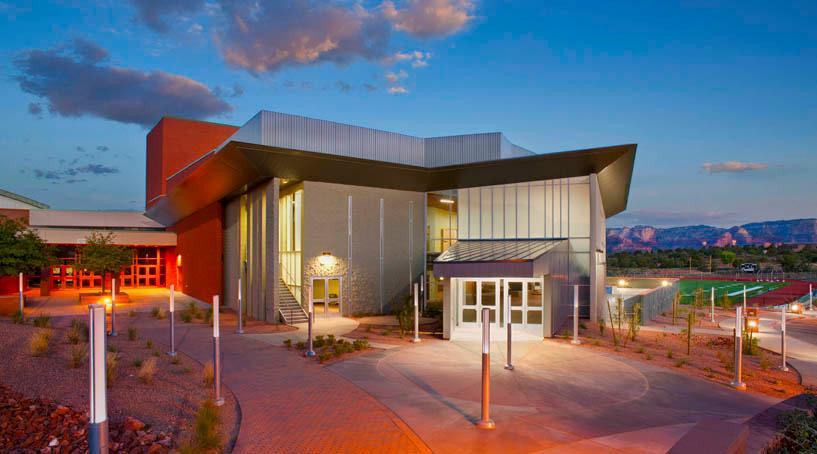 Join us for one of the best conferences in 2022. Spend rare time with 4 of the top world pioneers, brightest minds, experts, leaders, authors and teachers in the field of science, spirituality, consciousness and healing Gregg Braden, Anita Moorjani, Dr. Bruce Lipton, and Dr. Shamini Jain for a brand new and extraordinary life-changing event.
Gregg Braden has collaborated with several of his closest friends and colleagues where they will embark on full five days intensive in-person experiential program going into the depth of their work and teachings. Our intention is to provide a nurturing, healing and sacred space, where you will hear the latest ground-breaking information, experience, practice and receive tools to implement in your day-to-day life and spiritual path evolution, increasing awareness and expanding consciousness.
This program is designed to give you the maximum opportunity to do the deeper work that is the focus of our time together with these profound teachers, via keynotes, presentations, workshops, experiential sessions, discussions, interactions, panels and Q&A's!
A place where people will come together to discover and make personal extraordinary breakthroughs and transformation, experiencing higher levels of consciousness, awareness and state of being. The coherence of the unified filled of potentials that is created by everyone is tangible, accessible and powerful.
Experience a completely unique and authentic journey into the ancient land of Sedona's Red Rocks and Vortexes.
"The history of science shows that theories are perishable. With every new truth that is revealed we get a better understanding of Nature and our conceptions and views are modified." – Nikola Tesla
BOOK YOUR PLACE NOW IN THIS EXTRAORDINARILY TRANSFORMATIVE CONFERENCE – A TOTAL OF FIVE IMMERSIVE DAYS WITH OVER 40 HOURS OF IN-PERSON LIVE PRESENTATIONS OFFERED NOWHERE ELSE IN THE WORLD!
PROGRAM

:

*The conference is sold as a complete program only. Individual days are NOT available.
*No part of the program overlaps another. You can participate in the entire conference.

June 10: Gregg Braden Part 1 & Dr. Shamini Jain Part 1
June 11: Anita Moorjani Part 1 & Dr. Bruce Lipton Part 1
June 12: Dr. Bruce Lipton Part 2 & Dr. Shamini Jain Part 2
June 13: Anita Moorjani Part 2 & Gregg Braden Part 2
June 14: Dr. Bruce Lipton Part 3 & Gregg Braden Part 3 & Dr. Shamini Jain Part 3 & Anita Moorjani Part 3

Check-in from 7:30 AM
Doors open 8:00 AM
Introduction 9:00 – 9:15 AM
Session 9:15 – 11:00 AM
Break 11:00 – 11:30 AM
Session 11:30 AM – 12:30 PM
Lunch 12:30 – 2:00 PM
Session 2:00 – 3:30 PM
Break 3:30 – 4:00 PM
Session 4:00 – 5:30 PM
LEARN

&

EXPERIENCE

:
What you will learn and experience with Gregg Braden
"Our ability to defuse the crises threatening our lives and our world hinges upon our willingness to accept what science is revealing about our origins and history." – Gregg Braden
Pure Human: Ignite!
New discoveries have reversed a century of scientific thinking when it comes to the way we think of ourselves, our capabilities and our limits. These discoveries give us the reasons to embrace new and healthy ways to think of ourselves, our capabilities and our potentials. They also reveal new tools to solve the problems of life, healing, family, and community.
The Discoveries
From our ability to consciously regulate and strengthen our immune system On-Demand, to the awakening stem cells and deep states of healing regardless of our age, to accessing deep states of cognition and intuition to answer the questions of relationship, jobs and healing, only recently has science confirmed what we've suspected from the time of our childhood – that we're not what we've been told, and much more than we've ever imagined! This is especially true when it comes to our heart. We know, for example, that:
Our heart does much more than simply pump blood throughout our bodies.
Transcendent experiences including deep intuition (instant knowing of life-choices and life partners), non-local intuition (including remote viewing), pre-cognition (knowing that something will happen before it actually occurs) and the transformation of unhealthy subconscious beliefs into healthy ones, all begin in the heart. Specifically, these experiences are linked to the way we access and utilize specialized cells recently discovered within the heart.
In addition to the benefits of these extraordinary states of awareness, our ability to up-regulate genes and harmonize neurons in the heart and brain also triggers over 1,000 positive bio-chemical reactions in the body.
The science is clear: We are not what we've been told, and even more than we've imagined!
Within each of us lie dormant abilities and extraordinary potentials far beyond what was believed to be possible in the past. The key to access the highest expression of our humanness is to unlock the personal code to our advanced neural networks, cell membranes and emotional intelligence that allows us to excel in everyday life, and thrive in times of uncertainty. Pure Human: Ignite! is designed to do just that, by awakening the latent and dormant capabilities of our humanness that give us the edge when it comes to embracing life, healing and relationships in a healthy way.
In this fast-paced, highly visual and experiential program, New York Times best-selling author, scientist and visionary Gregg Braden goes beyond the mainstream thinking to reveal the discoveries that have reversed a century of thinking when it comes to us, our limits and capabilities. Join Gregg in this extended program based upon peer-reviewed science and material from his new series of un-published books, combined with time-tested strategies from ancient, mystical, and indigenous traditions, as he shares the keys for thriving in life's extremes.
Highlights Of This Program Include:
Teach you how to access and program your body's multiple operating systems to self-regulate the biology of your immune system, stem cells, regeneration and longevity enzymes and more, On-Demand, by accessing your innate epigenetic codes.
A special segment dedicated to new discoveries and techniques to self-regulate the biology of your body, including how to choose cyclic ageing rather than linear ageing to up-regulate gene expression and

DNA

longevity!
A special segment dedicated to understanding nature's three principles that empower us in the "empty" space that connects us and our world.

When we recognize these three natural principles, we reveal the power that is available to us in relationships, health, healing and everyday life.

A special segment dedicated to Fractal Time:

revealing how to recognize the patterns and cycles of your life experiences—your success / failures / relationships and health issues—
how life patterns may be known, predicted, and calculated to optimize the opportunities for positive and healthy changes.
the opportunity to calculate your life patterns and the opportunities for powerful and positive change in your life!

A special segment dedicated to resetting and fine-tuning the key system of your body to support higher states of cognition, deep states of everyday awareness, and expanded states of elevated consciousness.
A special segment dedicated to learning the techniques, and experiencing the proven benefits, of biological coherence.
Gregg's unpublished research (including new, archaeological evidence) that overturns 150 years of mainstream thinking when it comes to human origins and the extraordinary implications in our lives!
Multiple opportunities over two days to learn, develop and fine-tune your skills of deep intuition, heart intelligence and biological self-regulation.
Much, much more!
What you will learn and experience with Anita Moorjani
"Imagine the lives we can have when we realize we are truly aspects of the divine. Imagine living your life from the place of knowing that you are a facet of all that is. Imagine living from that place of knowing. We all can." – Anita Moorjani
These times have been challenging for many, particularly for the more sensitive and gentler souls among us – and it's for this reason Anita Moorjani has developed this unique program! The world needs you to play, learn and shine more than ever!
Join Anita for an immersive personal exploration in enchanted Sedona, Arizona. This workshop was specifically developed to assist you in stepping confidently into your power, through profound teachings, guided journeys, group interaction all designed to help you better understand and embrace the strength that is your sensitivity.
Expect to experience some of Anita's proven tools, such as her 'NDE Meditation', along with brand new sixth-sensory exercises, and winding down with 'spiritual spa time', where you will engage in discussions, and allow for integration.
Anita is known for her ability to express mystical knowledge in a manner that is both easily digestible and that can be practically applied. You will feel your vibrational state lifting. You will be given the tools to help maintain yourself at this higher, more powerful frequency, going back to your daily life with a new energetic foundation to build your life upon.
If you are ready to…
Truly fall in love with yourself;
Embrace your magnificence and become the highest ideal of your authentic self;
Take control of your personal power;
Create a wellness trajectory for your state of health and wellbeing; and
And hone and be proud of your empathic nature,
…then please join Anita this June for this profound event!
Focused on:
Supporting your spiritual connection;
Defining your purpose on this planet;
Expanding your awareness;
Expanding your beliefs of what your body is capable of achieving;
Allowing you to access more of your innate abilities (knowledge, intuition, creation, healing, divinity, wisdom, peace, joy, compassion and love);
And ensuring lasting transformation!
What you will learn and experience with Dr. Bruce Lipton
"Your perspective is always limited by how much you know. Expand your knowledge and you will transform your mind." – Dr. Bruce H. Lipton.
What better place to experience an intensive in-person program designed for you to create Heaven on Earth with the profound teachings, guidance and love from Dr. Bruce Lipton to assist you in your journey to raise your consciousness, expand your awareness, and access more of your innate abilities, knowledge, intuition, creation, healing, divinity, wisdom, peace, joy, compassion and love.
Frontier science reveals civilization is poised on the threshold of a major evolutionary event; a new world is emerging right before our eyes. In the face of global crises in health, home and heart, advances in science are creating a genuine revolution in thought and understanding, one so radical that it will change the world.
Quantum physics – the most valid science on the planet – recognizes that consciousness creates our life experiences. The molecular mechanisms by which consciousness – which includes our thoughts, attitudes and beliefs – shapes our biology and the character of our lives have recently been defined in a "new" biology.
Cell biologist and bestselling author of The Biology of Belief, Bruce H. Lipton will take you on a journey from the microcosm of the cell to the macrocosm of the mind. Along the way, Bruce will describe our powerful creative abilities and how they have been disempowered through developmental "programming" acquired between the third trimester of pregnancy and age seven.
Knowledge is power. The knowledge of "self" offered in Bruce's teachings and presentations is foundational for acquiring self-empowerment, and becoming the master of your fate rather than the 'victim' of your programs. This program will inspire your spirit, engage your mind and challenge your creativity, as you comprehend the enormous potential for applying this information in your life.
What you will learn and experience with Dr. Shamini Jain
"Healing is not just about getting rid of a disease. It's about providing peace and returning the person to a state of wholeness." – Dr. Shamini Jain
Experience the power of your consciousness and energy for unlimited joy, creativity, love and healing, through Dr. Shamini Jain's teachings, presence and live experiential guidance. Explore the power of your biofield to help heal yourself and others, and learn how both ancient and modern science points us toward experiencing our most powerful healer – our Spirit.
Join Dr. Shamini Jain to discover how science and the human experience are co-evolving to provide powerful change in our personal and collective lives – by bringing the power of our energy and the information it carries, fully present for powerful human connection and flourishing.
You'll learn how the science shows that so-called "placebo" effect points to key elements of healing that work in any situation – and you'll learn how to harness these healing elements to uplevel your healing on the physical, emotional, relational and spiritual levels.
You'll learn about how cutting edge research in science, including epigenetics, psychoneuroimmunology, systems biology and biofield science show us the power of consciousness to heal ourselves and others – and what key steps we can all take to take charge of our healing.
You'll explore how ancient wisdom from numerous spiritual traditions helped us to align with Truth, and engage in key mantra and other meditation practices to align yourself energetically with your true nature to help carry out your life's purpose.
You'll explore the power of your emotions and creativity (including exploring your voice, your movement, your energy and and your words) to release traumatic patterns and bring you unlimited capacity for expansion, joy and connection.
Full-day with all the Speakers: Gregg Braden, Anita Moorjani, Dr. Bruce Lipton, Dr. Shamini Jain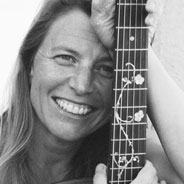 Included in the event is a special one-hour concert with Jenny Bird on June 13th!
Jenny Bird has been called "the most passionate performer in the new folk genre." The stage is her second home where she's been presenting her original songs since the age of ten. Professionally managed as a teenager, Jenny lived and recorded in Germany and Belgium. For the last 20 years, she's toured widely and consistently, playing festivals and clubs across Europe, Canada, and the United States. She is well respected in her home town of Taos, New Mexico where she records and teaches music. Jenny's discography includes fourteen all-original recordings which have received radio play internationally. Her recordings feature such guests as blues virtuoso Rory Block and rainbow warrior Eliza Gilkyson. And Jenny has appeared throughout the country, performing on the same stage with Sheryl Crow, John Prine, Iris Dement, JJ Cale, Blues Traveller, Sinead O'Connor, Indigo Girls and Sarah McLachlan, to name a few. Jenny's music leaves her audiences touched, transformed, inspired and singing all the way home. Read more about Jenny here »
Included in the event is a special one-hour concert with Jaya Lakshmi and Ananda Das on June 14th
Jaya Lakshmi and Ananda Das are musical artists in the genre of mantra music and heart songs. They offer a unique mix of kirtan, healing mantra music, singer/songwriter devotional English songs and Kirtronica (Mantra/Kirtan based electronic dance music). They both sing, play guitar and harmonium, and in addition Ananda Das plays bansuri flute and Jaya Lakshmi plays keyboard. They are known for their powerful blend of modern and ancient soundscapes that touches the heart and brings listeners to connected state. Since 2011 they have produced over 16 albums. Their latest is Lakshmi Dreams. For more about them, please visit: jayalakshmiandananda.com
PRICE

&

REGISTRATION

*Price includes a delicious LUNCH each day! (Suitable for Paleo, Vegetarian, Vegan, Gluten-Free)
*This is an IN-PERSON event only. The program is NOT broadcast online!
*The conference is sold as a complete program only. Individual days are NOT available.
*Airfare, transportation, accommodation, meals and extra services are NOT included in the price.
*Seating is first-come, first-served each day. Check-in starts at 7:30 AM.
*Translations are NOT provided. The event is in English only.

*COVID-19 Restrictions for this event:
- It is NOT required to be vaccinated.
- It is NOT required to be tested.
- Wearing a face mask is optional. (It is completely at your own discretion if you wish to wear a mask).
- Washing and sanitizing your hands is recommended.

To secure your place in the event, full payment is required with the following payment link, and acceptance of the event terms and conditions disclaimer.

Please use the payment button below and fill out and sign the Agreement to Terms & Conditions form.

Please Note: Before you email, registrations can ONLY be made online through the payment link below. You do not need to have a PayPal account in order to pay via PayPal with a credit card.
Dates: June 10-14, 2022 (Friday-Tuesday)
Times: 9:00 AM – 5:30 PM
Price: $899.00

USD

per-person

*
*Includes LUNCH each day!
Note: The business name that appears on card statements is SHALOHA KRY or SHALOHA KRYON
Cancellation policy:
Refundable (minus 10%) if canceling before June 1st, 2022
Refundable (minus 20%) if canceling after June 1st, 2022
Non-refundable if canceling after June 8th, 2022
Note: If the event is canceled for any reason you will receive a refund minus a 5% administrative fee.
Event Terms & Conditions Disclaimer click here »
Agreement to Terms & Conditions FORM TO SIGN click here »
Please send an email after you made the payment to confirm your registration to: info@shalohaproductions.com
A confirmation for your payment will be sent to you from PayPal after sending the payment. A welcome letter confirming your registration and further information will be sent to you from Shaloha Productions. If you have not received it within 24 hrs after sending your payment, please check your SPAM and TRASH folders.
Organizer: Elan Cohen – Shaloha Productions, LLC
ATTENDEE INFORMATION
Venue: Sedona Performing Arts Center
Location: 995 Upper Red Rock Loop Rd, Sedona, AZ 86336
Map & Directions
Hotels: Sedona has many types of hotels and accommodation. You can use. You can use Google or Trip Advisor or Bookings.com to find what is suitable for your needs and budget. Many hotels are close or nearby to the conference: Click here for hotels map according to distance from the venue
Share Room – Share Ride: If you're looking to share a room or ride and don't have a companion already, you can use this Facebook Group Page to connect with other attendees.
Phoenix Sky Harbor International Airport (Approx 2 hr. drive to Sedona)
Shuttle Services Phoenix-Sedona:
www.arizonashuttle.com
www.acexshuttle.com
www.redrocktransportation.com
For All Other Questions Please Email: info@shalohaproductions.com
Please include the name of the event in your email title. Email is our primary and preferred form of communication; please allow 24-48 business hours for a reply. This ensures the best clarity and record-keeping for all communications. We will reply to your emails as soon as possible, and in the order they are received. Thank you for your understanding!
Note: When signing up for the event you agree to be added to Shaloha Productions Email List.
Red Rock-Secret Mountain Wilderness, Sedona, Arizona, Landscape overview from Bear Mountain (image: Elan Cohen)