SOLD OUT!
JOIN WAITING LIST info@shalohaproductions.com
INTENSIVE
CONFERENCE
Scientists, Mystics & Sages
Igniting the New Human Story
Consciousness – Science – Spirituality – Healing
November 7-11, 2019
(Thursday-Monday)
Times: 9:00 AM – 6:00/6:30/7:00 PM
Check-in on Thursday from 7:00 AM
A one of a kind event in North America!
Held on sacred Native Land of Santa Ana Pueblo, New Mexico at the beautiful Hyatt Regency Tamaya Resort and Spa

Join us for one of the best conferences in 2019. Spend rare time with 6 of the top world pioneers, brightest minds, experts, leaders, authors and teachers in the field of science, spirituality, consciousness and healing Gregg Braden, Dr. Joe Dispenza, Dr. Bruce Lipton, Anita Moorjani, Dr. Amit Goswami and Dr. Todd Ovokaitys for a brand new and extraordinary life-changing event.
Gregg Braden has collaborated with several of his closest friends and colleagues where they will embark on full five days intensive in person experiential program going into the depth of their work and teachings. You will hear the latest ground-breaking information, experience, practice and receive tools to implement in your day to day life and spiritual path evolution, increasing awareness and expanding consciousness.
This program is designed to give you the maximum opportunity to do the deeper work that is the focus of our time together with these profound teachers via keynotes, presentations, workshops, experiential sessions, discussions, interactions, panels and Q&A's!
A place where people from all over the world will come together to discover and make personal extraordinary breakthroughs and transformation, experiencing higher levels of consciousness, awareness and state of being. The coherence of the unified filled of potentials that is created by everyone is tangible, accessible and powerful.
Experience a completely unique and authentic journey into the ancient lands of the Tamayame people at Hyatt Regency Tamaya Resort & Spa. Nestled on 550 acres of the Native American Santa Ana Pueblo between the Sandia Mountains and the Rio Grande River, Tamaya is steeped in over one thousand years of rich history and culture.
"Our ability to defuse the crises threatening our lives and our world hinges upon our willingness to accept what science is revealing about our origins and history." – Gregg Braden
"The environment writes the story of our genes and our DNA is the rich history book of generations untold. Science is just beginning to catch up in its understanding of nature's wisdom." – Dr. Joe Dispenza
"The new physics provides a modern version of ancient spirituality. In a universe made out of energy, everything is entangled; everything is one." – Dr. Bruce Lipton
"I believe that the greatest truths of the universe don't lie outside, in the study of the stars and the planets. They lie deep within us, in the magnificence of our heart, mind, and soul. Until we understand what is within, we can't understand what is without." – Anita Moorjani
"Consciousness comes first; it is the ground of all being. Everything else, including matter, is a possibility of consciousness. And consciousness chooses out of these possibilities all the events we experience." – Dr. Amit Goswami
"The history of science shows that theories are perishable. With every new truth that is revealed we get a better understanding of Nature and our conceptions and views are modified." – Nikola Tesla
BOOK YOUR PLACE NOW IN THIS EXTRAORDINARILY TRANSFORMATIVE CONFERENCE – A TOTAL OF FIVE IMMERSIVE DAYS WITH OVER 40 HOURS OF IN-PERSON LIVE PRESENTATIONS OFFERED NOWHERE ELSE IN THE WORLD!
What will you Learn & Experience:

What you will learn and experience with Gregg Braden
Gregg Braden is a five-time New York Times best-selling author, researcher, educator, lecturer and internationally renowned as a pioneer bridging modern science, ancient wisdom, and human potential.
What if the advanced states of consciousness achieved by monks, shamans, yogis and mystics, and considered rare in the past, including super intuition, super healing, super resilience, longevity and more, are actually meant to be a normal part of your daily life?
How differently would you live, knowing that the key to such advanced states of consciousness lives with you as the biological "switch" to your highest potential, and ultimately, your greatest destiny?.
We no longer need to ask these questions as "What if?" Recent discoveries ranging from human evolution and genetics to the new science of neuro-cardiology (the bridge between the brain and the heart) have overturned 150 years of scientific beliefs when it comes to the way we think of ourselves: our origin, our capabilities and, perhaps most importantly, our potential. From longevity and how we age, to our ability to sense the future before it happens, and to fine-tune our extended neural network, only recently has science confirmed the message left to us in our most ancient and cherished spiritual traditions—that we're not what we've been told, and much more than we've ever imagined!
In this highly visual and experiential program Gregg will share the discoveries and techniques that zero in on the facts of why you're "wired" to be extraordinary! This multi-sensory program is your opportunity to:
Experience: the potential of our unique ability to self-regulate key biological systems that make our lives easier and more fulfilling, including time-tested and easy-to-use techniques to:
access deep states of intuition
access deep states of super learning
access deep states of physical, as well as, emotional healing
reduce / prevent the erosion of our

DNA

time-clock that leads to disease and aging
discover the mystery and meaning of hidden, yet powerful, states of super consciousness
apply these techniques in intimate and business relationships
use these techniques to make life-changing decisions of relationships, career and health
and much more!
There are so many discoveries that no longer fit the conventional thinking when it comes to us, our relationship to our body, and to the world, that they can no longer be ignored. Now we must embrace the discoveries to write our new human story. The key: The better we know ourselves, the better equipped we are for whatever life brings our way.
What you will learn and experience with Dr. Joe Dispenza
Becoming Supernatural: The Science of How Common People Are Doing the Uncommon
Dr Joe Dispenza has travelled the world teaching people the science of change. He has chronicled his students' progress through rigorous scientific testing, including brain scans, blood tests and heart monitoring. In this workshop, Dr Joe will present his findings which show people healing themselves from chronic illness, having inter-dimensional experiences and interacting in other realms.
The world is changing. This is a time in history where it's not enough to know. This is a time in history to know how. In this workshop you'll learn the fundamentals behind what it takes to do the uncommon: to become supernatural and to create the life you want.
Once you understand the science behind transformation, you'll have all the tools you need to create the life you deserve.
Dr Joe draws on up-to-the minute research in neuroscience, epigenetics and quantum physics to show how this kind of transformation takes place and what it can mean for your life. In this one-day workshop, you'll explore how to:
Free yourself from the past by reconditioning your body to a new mind
Change your frequency and energy to allow you to create reality in the 'generous present moment'
Shift your awareness beyond the limited, predictable material world
Move into the quantum field of infinite possibilities
This innovative workshop combines profound scientific information with ancient wisdom to show how anyone can experience a more mystical life. Dr Joe offers nothing less than a program for stepping outside our physical reality and into a new world. As he writes, 'This is who we really are, and this is the future I'm creating – one in which each and every one of us becomes supernatural.'
What you will learn and experience with Dr. Bruce Lipton
The Turning Point: Thriving Through Evolutionary Chaos
Frontier science reveals civilization is poised on the threshold of a major evolutionary event, a new world is emerging right before our eyes. In the face of global crises in health, home and heart, advances in science are creating a genuine revolution in thought and understanding, one so radical that it will change the world.
Quantum physics, the most valid science on the planet, recognizes that consciousness creates our life experiences. The molecular mechanisms by which consciousness, which includes our thoughts, attitudes and beliefs, shape our biology and the character of our lives have recently been defined in a "new" biology.
Cell biologist and bestselling author of The Biology of Belief, Bruce H. Lipton will take you on a fast-paced journey from the microcosm of the cell to the macrocosm of the mind. Along the way, Bruce will describe our powerful creative abilities and how they have been disempowered through developmental "programming" acquired between the third trimester of pregnancy and age seven.
Knowledge is power. The knowledge of "self" offered in Bruce's lecture's and presentations is foundational for acquiring self-empowerment and becoming the master of your fate rather than the 'victim' of your programs. This illustrated and animated presentation will inspire your spirit, engage your mind and challenge your creativity, as you comprehend the enormous potential for applying this information in your life.
What you will learn and experience with Anita Moorjani
The Power of Transformation
If you haven't heard Anita speak before, you're in for a treat! She is a natural born speaker and was thrust into the global speaking circuit by Dr. Wayne Dyer, who discovered her story.
Over the years, Anita's work has continued to evolve and grow, and at this event, she plans to unveil some of her newest work. She has a knack for expressing mystical knowledge in a simple, down-to-earth and practical manner, making it comprehensible to everyone.
In this workshop, she will delve deeper into the mysteries of life, and will lead participants on a journey to help uncover the roots of their own issues, whether health related or otherwise. Her work has helped countless people across the globe to attain healing and wellness. She will also illuminate some of the mysteries behind transformational experiences and healing, making these concepts easier to understand and more accessible for you, so that you can continue to stay in that space long after you have left the seminar.
During her workshop, you will have the opportunity to benefit from the following:
You will expand your beliefs on what your body is capable of achieving, and many of you will see and feel healing taking place;
You will learn what it means to live as a six-sensory being;
You will learn what it means to truly love yourself, and become the highest ideal of your authentic self;
You will learn why transformation is so elusive for so many, or why the change can be short lived for those who attain it;
You will learn how our language has limited our reality, simply because of the lack of words that exist to describe certain phenomena;
You will learn that sensitivity and empathy are strengths (not weaknesses), and will learn how to use these traits in a way that serves you, instead of limiting you;
You will learn how to communicate with your body and identify what your ailments or illnesses are trying to tell you;
You will learn the mysteries of healing, how to heal yourself, and what holds you back from true healing;
You will learn what drains you, and how to recharge your energy.
And so much more!
What you will learn and experience with Dr. Amit Goswami
Quantum Physics and the Integration of Science and Spirituality: The Scientific Evidence for God and What We Should do About It
In this presentation, theoretical quantum physicist Dr. Amit Goswami will present the new conceptual paradigm and experimental evidence for the existence of God. Most religions agree on three aspects of God: 1) God has creative causal efficacy, a power often called downward causation; 2) There are subtle bodies (the vital energy body, the mind, and the supra-mental "soul" besides the material body; and 3) To be ethical is important.
Goswami will discuss indisputable scientific evidence for downward causation and the subtle bodies and delineate a science of ethics.
The primary aim of the teachings is to help the participant break free of a materialist view of reality to move towards the fascinating quantum experience of God. To this end, Goswami will introduce the idea of quantum activism and its primary tenet — how we must incorporate the new science in the evolution of ourselves and our societies.
Musical Evening Performances:
A special evening concert with Jeralyn Glass:
Jeralyn Glass is an internationally known Singer, Professor, Sound Healing Practitioner, and Crystal Singing Bowl Master Alchemist. She has a unique presence with her personal alchemy of classical music, meditation and high vibrational sound. She performed on Broadway and on the Opera and Concert stages of the world, and is known as a "Mozart singer of the first order." Jeralyn established her classical music career in Europe, singing regularly in France, Spain, Belgium, Holland and Germany. Passionate about Music as a tool of self discovery, Jeralyn is the founder of Crystal Cadence, a place for Song and Sound Healing. She is active in the medical community, working with The Cancer Support Community in California. She has performed her high vibrational music at Dr. John Gray, Marianne Williamson's, Dr. Sue Morter, Barbara Marx Hubbard and Anita Moorijani events. She sang the National Anthem for over 18,000 people in her hometown of Los Angeles and has written and sung tributes to Kareem Abdul Jabar and Kobe Bryant as well as the former German President Horst Kohler and the former French President Valerie Giscard d'Estaing. Read more about Jeralyn here »
A special concert with Jenny Bird: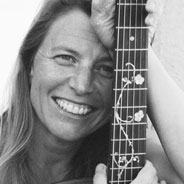 Jenny Bird has been called "the most passionate performer in the new folk genre." The stage is her second home where she's been presenting her original songs since the age of ten. Professionally managed as a teenager, Jenny lived and recorded in Germany and Belgium. For the last 20 years, she's toured widely and consistently, playing festivals and clubs across Europe, Canada, and the United States. She is well respected in her home town of Taos, New Mexico where she records and teaches music. Jenny's discography includes fourteen all-original recordings which have received radio play internationally. Her recordings feature such guests as blues virtuoso Rory Block and rainbow warrior Eliza Gilkyson. And Jenny has appeared throughout the country, performing on the same stage with Sheryl Crow, John Prine, Iris Dement, JJ Cale, Blues Traveller, Sinead O'Connor, Indigo Girls and Sarah McLachlan, to name a few. Jenny's music leaves her audiences touched, transformed, inspired and singing all the way home. Read more about Jenny here »
Price for this incredible five days conference Nov. 7-11, 2019
(Thursday-Monday):
This conference is sold as a complete program only. No individual days are available.
PLEASE READ: If you are planning to stay at the Hyatt Regency Tamaya Resort & Spa, please read the IMPORTANT NOTE about the rooms availability at the resort before registering for the event.
Saving price $795.00 (before October 1st)
Full Price $895.00 (after October 1st)
SOLD OUT! JOIN WAITING LIST info@shalohaproductions.com
*Refreshments & Snacks breaks included.
*Airfare, transportation, accommodation, meals and extra services are not included in the price.
*Every day is 9:00 AM – 6:00/6:30/7:00 PM program including breaks.
*Program includes:
Nov 7: Full day of multiple Keynotes & Panel with the conference speakers
Nov 8: Full day workshop with Dr. Joe Dispenza
Nov 9: Full day workshop with Anita Moorjani
Nov 10: Full day workshop with Gregg Braden & Dr. Bruce Lipton
Nov 11: Full day of multiple Keynotes & Panel with the conference speakers
Hourly schedule is only finalized closer to the conference date and given on the first day of the conference.
*No part of the program overlaps another. You can participate in the entire conference program.
*Check-in on Thursday first day of the conference from 7:00 AM.
*This is a live in-person event only. No part of the program is broadcast on-line.
*Seating is first-come, first-served every day.
*Translations are NOT provided. The event is in English only.
Please Note: before you email, registrations can ONLY be made on-line through the PayPal link below:
CANCELLATION

POLICY

:

Refundable (minus 10%) if canceling before September 1st 2019
Refundable (minus 25%) if canceling before October 1st 2019
Refundable (minus 50%) if canceling before November 1st 2019

Note: Business name that appears on card statements is:
SHALOHA KRY or SHALOHA KRYON

Please send an email after you made the payment to confirm your registration to: info@shalohaproductions.com

A confirmation for your payment will be sent to you from PayPal after sending the payment. A welcome letter confirming your registration and further information will be sent to you from Shaloha Productions. If you have not received it within 24 hrs after sending your payment, please check your SPAM and TRASH folders.

Email is our primary and preferred form of communication for all related aspects of the event. This ensures the best clarity and record keeping for all communications. We will reply to your emails as soon as possible and in the order they are received. Thank you for your understanding!

Organizer: Elan Cohen – Shaloha Productions, LLC
The Resort:
Experience all the luxury, beauty and serenity at the Hyatt Regency Tamaya Resort & Spa. Situated at the base of the Sandia Mountains in New Mexico, the Tamaya Resort is a destination unlike anything you have experienced before. Discover the beauty and culture of the Southwest at our New Mexico resort, from the sparkling outdoor pools and golf course to the spacious pueblo-style guestrooms and suites surrounded by breathtaking mountain vistas.
Experience the ultimate getaway and explore the rich culture of the Southwest from the comfort of a relaxing refuge near Santa Fe. Savor beautifully crafted cuisine at award winning restaurants, indulge in rejuvenating spa rituals or take to the skies on a hot air balloon ride with soaring views of these scared lands. A remarkable combination of luxurious amenities with the culture and history of the Tamayame people creates an outstanding resort experience. Located between two vibrant New Mexico cities, the Tamaya resort between Santa Fe and Albuquerque showers you with the indulgent services of award-winning spa and excites you with unique cultural and recreational activities. The resort has three heated outdoor pools, a championship Twin Warriors Golf Course. Watch a radiant sunset while dining on fresh, regional cuisine at Corn Maiden. Treat yourself to a magical destination!
About the Hotel
Rooms & Suites – to view only*
*See below our special discounted group rates and link
Spa
Dining
Hotel Activities
Golf – Stables – Pool – Gym
Area Attractions
Only 30 mins drive from Albuquerque International Sunport (ABQ)
Map, Parking & Transportation
Hyatt Tamaya Special Group Resort Room Rates:
IMPORTANT NOTE: We reserved ALL the Hyatt Tamaya Resort rooms for our group, and ALL the rooms have been reserved by our group for the duration of the event days. There may still be rooms left for some or all of the conference dates due to booking changes made by guests by the time of the event. There isn't a waiting list for rooms. The hotel does not inform us of any changes to room bookings. If there are any changes to bookings made by guests at the hotel, for example, if a guest cancels a room, then it will automatically be put back into the group block for anyone at any time to book it that sees its availability. Please check with the block links below, or stay at one of the many other hotels nearby and join this magnificent conference!
There are two Hyatt Tamaya booking block dedicated links:
Main block link: https://www.hyatt.com/en-US/group-booking/TAMAY/G-WITA
Additional block link: These limited number of guest rooms will have exterior façade enhancements taking place between the hours of 9am-5pm. Guest rooms on the 2nd and 3rd floor will not have elevator access and will be accessible via stairs:
https://www.hyatt.com/en-US/group-booking/TAMAY/G-SMSC
OR book a room at Santa Ana Star Casino Hotel, New Mexico's newest hotel on the Native American Pueblo of Santa Ana opened in 2018. Excellent non-smoking appointed rooms and suites, with complimentary Shuttle to the Hyatt Tamaya Resort! A special discounted rates block is available for our group as well. See in the other hotels list below.
OR you can book a room at one of the other hotels nearby and join this magnificent conference (see other hotels list below)
Hyatt Tamaya Rates are PER Room PER Night. (Arrival: November 6 – Depart: November 12)
The following Standard and Upgrade Rooms can be ordered on-line on the resort website using this dedicated link for our group:
Block one: https://www.hyatt.com/en-US/group-booking/TAMAY/G-WITA
Block two: https://www.hyatt.com/en-US/group-booking/TAMAY/G-SMSC
Note: If you want additional pre- or post- nights please contact Tamaya reservations via the phone number or email listed below.
Single/Double Occupancy average price per night $189.00
Triple Occupancy average price per night $214.00
Quadruple Occupancy average price per night $239.00
Upgrade Mountain Vista Single/Double Occupancy average price per night $219.00
Upgrade Mountain Vista Triple Occupancy average price per night $244.00
Upgrade Mountain Vista Quadruple Occupancy average price per night $269.00
The following Suites and rates can only be ordered by phone or email:
1-Bedroom Junior Suite price per night $239.00
1-Bedroom Executive Suite price per night $289.00
1-Bedroom Conference Suite price per night $309.00
1-Bedroom

VIP

Suite price per night $539.00
1-Bedroom Presidential Suite price per night $699.00
To book your room or suite by phone, call 1-888-421-1442 or email: tamay-reservations.static@hyatt.com and ask for "Wisdom Traditions" Group rate
NOTES:
– Book your room to arrive on Wednesday November 6th, and depart on Tuesday November 12th.
– Come a day early or depart a day later and enjoy more time at beautiful Tamaya and Spa.
– All reservations need to be made by October 8, 2019 in order to receive the group rate. Reservations past October 8, 2019 at the group rate are based upon availability only.
– These rates per room per night are subject to applicable state and local taxes, currently 14.75% per night.
– Daily Resort Fee of $32.00 is waived for our conference!
– 15% discount on all services at Tamaya Mist Spa & Salon
Hyatt Regency Tamaya Resort and Spa
1300 Tuyuna Trail, Santa Ana Pueblo, New Mexico, USA, 87004
Tel: +1 505 867 1234, Fax: +1 505 771 6180, Email: tamaya@hyatt.com
MORE

HOTELS

NEAR

TAMAYA

:
Note: only the Santa Ana Star Casino Hotel offers Shuttle service to Tamaya resort. From other hotels, use taxi, Uber or rented or private car.
10 mins drive from Tamaya:

Santa Ana Star Casino Hotel New Mexico's newest hotel on the Native American Pueblo of Santa Ana opened in 2018. Excellent non-smoking appointed rooms and suites, with complimentary Shuttle to the Hyatt Tamaya Resort!
A special discounted Rooms rates block is available for our group at the hotel:
Luxury King or Double Queen Rooms can be ordered by calling 505-867-0000 or toll free 1-844-466-2378
Group name "Scientists, Mystics & Sages Conference"
Rates are per ROOM per NIGHT. Arrival: November 6 – Depart: November 12
For additional pre- or post- nights please request over the phone.
Single/Double Occupancy average price per night $189.00
Triple Occupancy average price per night $199.00
Quadruple Occupancy average price per night $209.00
OTHER HOTELS:
Holiday Inn Express Bernalillo
Days Inn Bernalillo
Super 8 Bernalillo
Motel 6 Bernalillo
20-30 mins drive from Tamaya:
Sandia Resort & Casino
Days Inn Rio Rancho
Quality Inn
Howard Johnson Rio Rancho/Albuquerque North
Inn at Rio Rancho & Conference Center
Hilton Garden Inn Albuquerque North/Rio Rancho
Extended Stay America Hotel Albuquerque – Rio Rancho Boulevard
Extended Stay America – Albuquerque – Rio Rancho The American Rd. N.W.
The Inn At Paradise
Chocolate Turtle
Quality Inn & Suites
Comfort Inn & Suites Alameda at Albuquerque Balloon Fiesta Park
Staybridge Suites Albuquerque North
Motel 6 Albuquerque North
SpringHill Suites by Marriott Albuquerque North/Journal Center
Courtyard by Marriott Albuquerque
Albuquerque Marriott Pyramid North
Pan American Inn & Suites
La Quinta Inn by Wyndham Albuquerque Northeast
La Quinta Inn & Suites by Wyndham Albuquerque Journal Ctr NW
Days Inn & Suites by Wyndham Albuquerque North
Comfort Suites North Albuquerque Balloon Fiesta Park
Hilton Garden Inn Albuquerque/Journal Center
Homewood Suites by Hilton Albuquerque-Journal Center
Siegel Select – Albuquerque II
Studio 6 Albuquerque North
Nativo Lodge
Residence Inn by Marriott Albuquerque North
Drury Inn & Suites Albuquerque North
Holiday Inn & Suites Albuquerque-North I-25
TownePlace Suites by Marriott Albuquerque North
Best Western Plus Executive Suites
Click here to find more Hotels in the area via Google
More Accommodations:
www.airbnb.com www.vrbo.com
ROOM SHARE: If you're looking to share a room and don't have a companion already, you can use this Facebook group page to find a potential roommate:
Facebook group: www.facebook.com/groups/greggbradenretreat
"Science to Sage" Magazine