"Our ability to defuse the crises threatening our lives and our world hinges upon our willingness to accept what science is revealing about our origins and history."
– Gregg Braden
Space is limited.
A rare opportunity to participate in an in-person only one-of-a-kind intimate retreat on St. Simons Island in Georgia with Gregg Braden!
Radical Resilience: Live!
The Power To Thrive In Life's Extremes

February 10-11-12, 2023
(Friday – Saturday – Sunday)
9:00 AM – 2:00 PM
(Doors open 8:00 AM)
Venue Location: A.W. Jones Heritage Center
Join Gregg Braden for a powerful three-day intimate retreat on the enchanting St. Simons Island, Georgia, USA
Charming St. Simons Island in coastal Georgia is the destination for an in-person Retreat in February 2023. You'll be instantly enchanted by its sun-drenched beaches, tidal marshes, spectacular moss-covered live oaks, and gorgeously restored lighthouse. The unspoiled beauty of St. Simons and its distinctively under-developed and unhurried island lifestyle make it very special. One visit is all you'll need to fall in love with Georgia's Golden Isles. Voted America's #1 Favorite Romantic Town as well as America's #1 Favorite Beach Town by Travel + Leisure Magazine.
What better place to experience the profound teachings of Gregg Braden over three days, when each morning we will gather in this intimate setting from 9:00 AM – 2:00 PM, that is designed for you to experience "Radical Resilience: Live!" with the profound teachings, guidance and love from Gregg Braden. Our intention is to provide a nurturing, healing and sacred space, to assist you in your journey to raise your consciousness, expand your awareness, and access more of your innate abilities, knowledge, intuition, creation, healing, divinity, wisdom, peace, joy, compassion and love. The rest of the days evenings are left to integrate the teachings and energy further, as you relax and explore the many treasures this beautiful Island has to offer.
"Gregg Braden's workshop went beyond my expectations. As a naturopathic physician, I found Gregg's presentation rich in scientific research without dismissing the greater significance of this research. He seamlessly wove together neuroscience, quantum physics and biology for an incredibly informative time. Gregg's warmth, humor and love were the perfect vehicle for the abundance of information, experience and meditations given throughout the days. Truly transformative and enlightening, I highly recommend the experience."
Catherine C., ND
The Program
The science is clear: Within each of us is the capacity to embrace big change in a healthy way – to awaken, and maintain, the personal resilience that gives us mastery over the stress of unexpected events of our lives.
Adaptive Resilience
New discoveries are changing the way we've thought about resilience in the past. Beyond getting caught in the peaks and valleys of our changing world, Radical Resilience is an adaptive form of resilience that gives us the power to think, and live, in a way that prepares us to consistently meet life's unexpected twists and turns, and to do so in a healthy way. Whether it's a global pandemic that threatens our way of life, the emptiness that comes from the loss of an intimate relationship, the loneliness that comes from the death of a loved one, or the exhaustive search for purpose in our lives, the more resilience we have, the more completely we heal, the wiser the choices we make, and the deeper we can trust the intuition that leads us to thrive in life's extremes.
The Power Of Self-Regulation
True resilience is what enables you to heal the depleting stress triggered by life's disappointments, challenges and losses, so that you find your light, even in the darkest of days. In this program, based upon the course of the same name, you'll discover how the physical, mental, emotional and spiritual "batteries" that get you through the toughest days of life come from a constant reservoir of resilient strength – a natural state of being that you can awaken, grow, and maintain, through five easy-to-learn steps.
Although we may not have the power to change the conditions of our stressful world, we definitely have all the power we need to determine how we respond to the stress. Our power is found in the thinking that prepares us to deal with the ups and downs of life in a healthy way. Specifically, our power lies in our capacity to self-regulate and optimize our emotional, psychological, physical and spiritual environment so we can deal with life in a healthy way. The formula that determines everything from how we heal the loss of our most intimate relationships, to how we build the strongest possible immune system is the same. It's determined by the quality of our personal resilience.
This Program
In this two-day journey Gregg Braden will guide you through the new discoveries, the rock-solid science and the proven techniques, to create powerful resilience in each and every aspect of your life. With like-minded souls you'll discover the five domains of adaptive resilience and how to apply them in the workplace and the classroom as well as the most intimate relationships of your life. From your friends and family to your life partners, the way you solve your problems is based upon the way you think of yourself and your life – all part of the formula for resilience. Radical Resilience is offered as six concise experiential modules.
Each module:

Identifies one of the core principles of Radical Resilience
Provides a case history to illustrate the power of the principle
Provides a functional template to apply that principle in your life.
Provides access to on-line handouts and worksheets where appropriate for your convenience


"I have heard of your organizational skills from people who have traveled with you on your tours, but this is the first time I have personally seen what you have accomplished. On your recent program I attended, I was pleased with the pre-workshop information and reservations; the workshop venue; the volunteer staffing and the time management of the program. Of course Gregg Braden was a prime attraction and also a Master of quality information, teachings, knowledge, practice, compassion and wisdom. Thank you for providing an outstanding program."
Harry C. H.
Following is a brief description of the six modules and what you'll learn in Radical Resilience: Live.
Module 1: Resilience Begins In The Heart: Traditional vs Adaptive Resilience
New discoveries reveal how the heart prepares our body for the emotional, psychological and spiritual input to charge our batteries of resilience. In this module you will discover the resilience curve and the science that builds the foundation for your resilience practice; how your heart regulates your levels of sustained resilience; the nonverbal language that you use to communicate the instructions of resilience to your heart, and the steps of the simple techniques that your body will immediately respond to as you elevate your levels of personal resilience, and the resilience curve, in your life.
Module 2: From the Oracle of Delphi: "Know Thyself"
The foundation for all forms of personal resilience are found in the two words written over the entrance to the ancient Greek Temple of Delphi – "Know Thyself." Through the resilience techniques that we practice in our lives, we become our own oracle of wisdom. The better we know ourselves, the more we discover how much we've outgrown the boundaries, limitations and potentials we have been led to accept for ourselves in the past. In this module you'll learn the science-based technique of non-verbal communication with the intelligence of your heart's neural network, and how to apply this technique to transcend the limits that have defined you in the past.
Module 3: A Very Personal Question: How Do You Cope?
When the coping strategies that we develop early in life are successful, we commonly continue them into adulthood, even when they no longer work for us. It is these once-successful strategies that can sabotage our relationships, success and dreams by creating precisely the opposite results of what we hope to achieve. In this module you will identify the seven signs of unhealthy coping strategies, how they may appear in your life today, and the eight proven techniques to supercharge your personal resilience template.
Module 4: More Than A Diversion: The Hidden Power Of Human Companionship
As social beings, we know that sharing time with friends and family makes us happy and brings joy into our lives. Scientific studies now show us that being social is much more that a simply a pleasant pastime. Sharing conversation, companionship, explorations and problem solving is directly linked to our health and wellbeing. Benefits of healthy relationships include creating a stronger immune system, awakening our longevity potential, and increasing our personal capacity for resilience. In this module discover the five elements of meaningful relationships, the benefits they provide, and how these benefits supercharge your levels of personal resilience. You will use these keys to build excitement into your personal resilience strategy.
Module 5: A Secondy Personal Question: What's The Meaning of Your Life?
Society teaches us to view our lives as the random events that become the story of our loves, losses, successes, failures, joys, disappointments, jobs, careers and family dynamics. Is it possible that a hidden thread weaves its way throughout the fabric of our experiences – a thread that we can identify and use as the gateway to deeper levels of meaning in our lives? In this module you'll discover your life as more than a series of random relationships and events. Using your resilience template, you'll discover how to apply your discovery in the strategy to achieve your highest levels of personal resilience.
Module 6: The Science of Hope Theory: Beyond Goals, Dreams and Wishes
When we hear the inspiring stories of people who have triumphed over adversity or survived unthinkable loss, the first question we ask is "How did they do it?" The answer to this question is the key to this module – the emerging science of Hope Theory, and the role it plays in our strategy for personal resilience. In this module you'll discover how to apply the power of hope theory to stack the deck of success in your favor. Using your resilience template, you'll recognize the new horizons that are possible, create the strategies to achieve those goals, and apply the tools to transcend the self-imposed limitations and difficult relationships in your life.
"The workshop was fantastic! It facilitated a deepening of my knowledge and understanding, as well as my personal experience. I continue my journey. Thank you."
Carol D.
Program Schedule February 10-11-12, 2023:
| | |
| --- | --- |
| Doors open | 8:00-9:00 AM |
| Introduction | 9:00-9:15 AM |
| Session | 9:15-11:00 AM |
| Break | 11:00-11:20 AM |
| Session | 11:20 AM – 1:00 PM |
| Break | 1:00-1:15 PM |
| Session | 1:15-2:00 PM |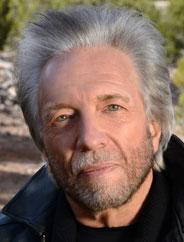 Gregg Braden is a five-time New York Times best-selling author, scientist and a pioneer in the emerging paradigm bridging science, social policy and human potential.
His research resulted in the 2003 discovery of intelligent information encoded into the human genome, and the 2010 application of fractal time to predict future occurrences of past events. Gregg's work has led to 15 film credits, 12 award-winning books now published in over 40
languages, and he was a 2020 nominee for the prestigious Templeton Prize. He has presented his discoveries in over 34 countries on six continents, and has been invited to speak to The United Nations, Fortune 500 companies and the U.S. military.
Gregg is a member of scientific and visionary organizations including the American Association for the Advancement of Science (AAAS), the Institute of HeartMath's Global Coherence Initiative and The Arlington Institute, as well as an original signatory of the 2017 Fuji Declaration, the international call to collectively catalyze a timely shift in the course of human history. www.greggbraden.com
Join us for this profound event!
"Gregg Braden is a rare blend of scientist, visionary and scholar with the ability to speak to our minds, while touching the wisdom of our hearts." – Deepak Chopra, M.D.
PRICE

&

REGISTRATION

*This is an IN-PERSON event only. The program is NOT broadcast online.
*Refreshment & snack breaks included.
*Airfare, transportation, accommodation, meals and extra services are NOT included in the price.
*Seating is first-come, first-served each day. Check-in starts at 8:00 AM.
*Your name will be on the event check-in list and you will receive a pre-printed Name Tag on the first day.
*Translations are NOT provided. The event is in English only.
*Registration for individual days is not available.
*Covid-19 restrictions for this event:
- It is NOT required to be vaccinated.
- It is NOT required to be tested.
- Wearing a face mask is optional. (It is completely at your own discretion if you wish to wear a mask).
- Washing and sanitizing your hands is recommended.
- Note: If you are NOT a US citizen and you are traveling into the US, please check with the US embassy and airline from your own country for the COVID requirements to enter the US, before you book your place at the event.

To secure your place in the event, full payment is required with the PayPal button payment link below, and acceptance of the event terms and conditions disclaimer.

Please use the payment button below and fill out and sign the Agreement to Terms & Conditions FORM TO SIGN click here »

Please Note: Before you email, registrations can ONLY be made online through the payment link below. You do not need to have a PayPal account in order to pay via PayPal with a credit card.
Dates: February 10 – 12, 2023 (Friday-Sunday)
Times: 9:00 AM – 2:00 PM (Doors open 8:00 AM)
Price: $649.00
USD

per person

Note: The business name that appears on card statements is SHALOHA KRY or SHALOHA KRYON

Cancellation policy:
Refundable (minus 10%) if canceling before Feb 1st, 2023
Refundable (minus 20%) if canceling after Feb 1st, 2023
Non-refundable if canceling after Feb 8th, 2023
Note: If the event is canceled for any reason you will receive a refund minus a 5% administrative fee.

Event Terms & Conditions Disclaimer click here »

Agreement to Terms & Conditions FORM TO SIGN click here »

Please send an email after you have made the payment to confirm your registration to: info@shalohaproductions.com
A confirmation for your payment will be sent to you from PayPal after sending the payment. A welcome letter confirming your registration and further information will be sent to you from Shaloha Productions. If you have not received it within 24 hrs after sending your payment, please check your SPAM and TRASH folders.
ATTENDEE INFORMATION
Venue Location: A.W. Jones Heritage Center next to the St. Simons Lighthouse Museum.
Hotels in St. Simons Island: It's recommended to book your accommodation early to secure your lodging on this small Island! There are several main hotels on the island, and a variety of vacations rentals and Airbnb's that you can book according to your needs and budget. The hotels are very close or nearby to where the event will take place:
A.W. Jones Heritage Center, 101 12th Street, St. Simons Island, GA 31522.
Click for Hotels
Click for Vacation Rentals
Click for Airbnb
When getting to the Island by Air:
Kinnon St. Simons Island Airport (SSI)
Or via Brunswick Golden Isles Airport (BQK)
Share Room – Share Ride: If you're looking to share a room or ride and don't have a companion already, you can use this Facebook Group Page to connect with other attendees.
Weather – Temperatures are into the 70s during the daytime. Overnight into the low 50-60s.
For All Other Questions Please Email: info@shalohaproductions.com
Please include the name of the event in your email title. Email is our primary and preferred form of communication; please allow 24-48 business hours for a reply. This ensures the best clarity and record-keeping for all communications. We will reply to your emails as soon as possible, and in the order they are received. Thank you for your understanding!
Note: When signing up for the event you agree to be added to Shaloha Productions Email List.