"We are never more than a belief away from our greatest love, deepest healing, and most profound miracles"
- Gregg Braden
A RARE OPPORTUNITY TO PARTICIPATE IN GREGG BRADEN'S NEW TWO-DAY INTENSIVE IN-PERSON ONLY WORKSHOP "PURE HUMAN: IGNITE!", TAKING PLACE FOR THE FIRST TIME IN PHOENIX, MESA, AZ, OCTOBER 6-7, 2021. BE SURE TO BOOK EARLY AND SECURE YOUR PLACE. REGISTER HERE >
SECURE YOUR PLACE NOW!
Two-Day Intensive Workshop
PURE

HUMAN

:

IGNITE

!
October 6-7, 2021
(Wednesday-Thursday)
Weds: 9:00 AM – 6:00 PM
Thurs: 9:00 AM – 5:00 PM
(Doors open: 8:00 AM)
Location: Hotel DoubleTree by Hilton Phoenix Mesa
1011 W Holmes Ave, Mesa, AZ 85210
Very special two-day workshop with renowned best-selling author and speaker Gregg Braden in Phoenix, Mesa, AZ.
Spend some rare time with Gregg as he leads you through some of the most recent discoveries merging science and spirituality in the alchemy of the human heart.
This program is designed to give you the maximum opportunity to do the deeper work that is the focus of our time together with Gregg.
Our intention is to provide a nurturing, healing and sacred space, to assist you in your journey to raise your consciousness, expand your awareness, and access more of your innate abilities.
Don't miss this opportunity to join Gregg for this heart-based retreat, based upon his lifetime of exploration, knowledge, wisdom and love!
"I've read and heard Gregg Braden so I knew some of the basic principles, but this multi-day experience goes way beyond anything you can read or see on the internet. I had very high expectations of this special time with Gregg. I was not disappointed at all! It was an amazing time of learning and increased awareness. There was a lot of laughter – Gregg has a wonderful sense of humor! I think the thing that struck me the most, though, was Gregg's sincerity. He really wants to help us all lead the extraordinary lives that are available to each and every one of us. It is an incredible time and I left much more aware, more "conscious" than when I arrived. I can't wait until the next event to come back!" Elaine
"Thank you for an absolutely educational, transformational experience with people from all over the country and the world. I look forward to creating a more healthy and coherent existence!" Shirley
"I just wanted to say a huge thank you to Gregg and to all who made the event such a beautiful, life-changing experience" Tina
"As Gregg said to start off the workshop, "This workshop begins when you start integrating the information into your life. And that requires an experience." And what a beautiful experience. Take your favorite Gregg Braden book and times it by 100 and you'll get an idea of what you're in for." Craig
"What an amazing event with Gregg Braden and the group. We are not just on the road – we are in the stream of consciousness!" Elisa
Teaching Program:

New discoveries have reversed a century of scientific thinking when it comes to the way we think of ourselves, our capabilities and our limits. These discoveries give us the reasons to embrace new and healthy ways to think of ourselves, our capabilities and our potentials. They also reveal new tools to solve the problems of life, healing, family and community.
The Discoveries
From our ability to consciously regulate and strengthen our immune system On-Demand, to the awakening stem cells and deep states of healing regardless of our age, to accessing deep states of cognition and intuition to answer the questions of relationship, jobs and healing, only recently has science confirmed what we've suspected from the time of our childhood – that we're not what we've been told, and much more than we've ever imagined! This is especially true when it comes to our heart. We know, for example, that:
Our heart does much more than simply pump blood throughout our bodies
Transcendent experiences including deep intuition (instant knowing of life-choices and life partners), non-local intuition (including remote viewing), pre-cognition (knowing that something will happen before it actually occurs) and the transformation of unhealthy subconscious beliefs into healthy ones, all begin in the heart. Specifically, these experiences are linked to the way we utilize specialized cells recently discovered within the heart.
In addition to the benefits of these extraordinary states of awareness, our ability to up-regulate genes and harmonize neurons in the heart and brain also triggers over 1,000 positive bio-chemical reactions in the body.
The science is clear: we are not what we've been told, and even more than we've imagined!
Within each of us lie dormant abilities and extraordinary potentials far beyond what was believed to be possible in the past. The key to access the highest expression of our humanness is to unlock the personal code to our advanced neural networks, cell membranes and emotional intelligence that allows us to excel in everyday life, and thrive in times of uncertainty. Pure Human: Ignite! is designed to do just that, by awakening the latent and dormant capabilities of our humanness that give us the edge when it comes to embracing life, healing and relationships in a healthy way.
Highlights of This Program Include:
Teach you how to access and program your body's multiple operating systems to self-regulate the biology of your immune system, stem cells, regeneration and longevity enzymes and more, On-Demand, by accessing your innate epigenetic codes.
A special segment dedicated to new discoveries and techniques to self-regulate the biology of your body, including how to choose cyclic ageing rather than linear ageing to up-regulate gene expression and

DNA

longevity!
A special segment dedicated to understanding nature's three principles that empower us in the "empty" space that connects us and our world.

When we recognize these three natural principles, we reveal the power that is available to us in relationships, health, healing and everyday life.

A special segment dedicated to Fractal Time:

revealing how to recognize the patterns and cycles of your life experiences—your success / failures / relationships and health issues—
how life patterns may be known, predicted, and calculated to optimize the opportunities for positive and healthy changes.
the opportunity to calculate your life patterns and the opportunities for powerful and positive change in your life!

A special segment dedicated to resetting and fine-tuning the key system of your body to support higher states of cognition, deep states of everyday awareness, and expanded states of elevated consciousness.
A special segment dedicated to learning the techniques, and experiencing the proven benefits, of biological coherence.
Gregg's unpublished research (including new, archaeological evidence) that overturns 150 years of mainstream thinking when it comes to human origins and the extraordinary implications in our lives!
Multiple opportunities over two days to learn, develop and fine-tune your skills of deep intuition, heart intelligence and biological self-regulation.
Much, much more!
Join Us!
Each of us has a unique key that unlocks and ignites our personal code of extraordinary abilities. This two day intensive is an opportunity to join Gregg as he goes beyond the typical keynote presentations, to do just that—to become proficient in your body's soft technology and the language of heart-based wisdom. Don't miss this rare opportunity to join an international community of heart-based pioneers, in Mesa, Arizona, October 6-7, 2021 as Gregg Braden catapults us beyond the conventional thinking when it comes to us—our origins, limits and, most importantly, the extraordinary capabilities available to us in everyday life.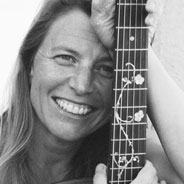 Included in the event is a special concert with Jenny Bird on Oct. 6th at the end of the day program!
Jenny Bird has been called "the most passionate performer in the new folk genre." The stage is her second home where she's been presenting her original songs since the age of ten. Professionally managed as a teenager, Jenny lived and recorded in Germany and Belgium. For the last 20 years, she's toured widely and consistently, playing festivals and clubs across Europe, Canada, and the United States. She is well respected in her home town of Taos, New Mexico where she records and teaches music. Jenny's discography includes fourteen all-original recordings which have received radio play internationally. Her recordings feature such guests as blues virtuoso Rory Block and rainbow warrior Eliza Gilkyson. And Jenny has appeared throughout the country, performing on the same stage with Sheryl Crow, John Prine, Iris Dement, JJ Cale, Blues Traveller, Sinead O'Connor, Indigo Girls and Sarah McLachlan, to name a few. Jenny's music leaves her audiences touched, transformed, inspired and singing all the way home. Read more about Jenny here »
Gregg Braden is a five-time New York Times best-selling author, scientist, international educator and pioneer in the emerging paradigm bridging science, social policy and human potential.
His research has led to 15 film credits, 12 award-winning books now published in over 40 languages, and he was a 2020 nominee for the prestigious Templeton Prize. He has presented his discoveries in over 34 countries on six continents, and has been invited to speak to The United Nations, Fortune 500 companies and the U. S. military.
Gregg is a member of scientific and visionary organizations including the American Association for the Advancement of Science (AAAS), the Laszlo Institute of New Paradigm Research, The Galileo Society, the Institute of HeartMath's Global Coherence Initiative, The Arlington Institute, as well as an original signatory of the 2017 Fuji Declaration, the international call to collectively catalyze a timely shift in the course of human history.
Gregg Braden is a rare blend of scientist, visionary and scholar with the ability to speak to our minds, while touching the wisdom of our hearts. — Deepak Chopra, M.D.
PRICE

&

REGISTRATION

*This is an IN-PERSON event only. The program is NOT broadcast online.
*As of March 25, 2021, all COVID-19 restrictions have lifted in Arizona for businesses and events. It is recommended but not required to wear a face mask or social distance.
*Price includes Coffee Breaks + LUNCH each day! (Regular, Vegetarian, Vegan & Gluten-Free)
*Airfare, transportation, accommodation, extra meals and services are NOT included in the price.
*Daily program October 6-7 (Weds: 9:00 AM – 6:00 PM, Thurs: 9:00 AM – 5:00 PM) including breaks.
*Seating is first-come, first-served each day. Check-in starts at 8:00 AM.
*Hourly schedule is only finalized closer to the retreat date and given on the first day of the event.
*Translations are NOT provided. The event is in English only.
*Registration for individual days is not available.

To secure your place in the event, full payment is required with the following payment link, and acceptance of the event terms and conditions disclaimer. Please use the payment button below and fill out and sign the Agreement to Terms & Conditions form.
October 6-7, 2021
Weds: 9:00 AM – 6:00 PM
Thurs: 9:00 AM – 5:00 PM
Early Bird Price $499.00
USD

per person before Oct. 1st
Regular Price $599.00

USD

per person after Oct. 1st

Note: The business name that appears on card statements is SHALOHA KRY or SHALOHA KRYON

Cancellation policy:
Refundable (minus 15%) if canceling before September 1st, 2021
Refundable (minus 25%) if canceling after September 1st, 2021
Non-refundable if canceling after October 1st, 2021
Note: If the event is canceled for any reason you will receive a refund minus a 15% administrative fee.

Event Terms & Conditions Disclaimer click here »

Agreement to Terms & Conditions FORM TO SIGN click here »

Please send an email after you made the payment to confirm your registration to: info@shalohaproductions.com
A confirmation for your payment will be sent to you from PayPal after sending the payment. A welcome letter confirming your registration and further information will be sent to you from Shaloha Productions. If you have not received it within 24 hrs after sending your payment, please check your SPAM and TRASH folders.
ATTENDEE
INFORMATION
Book your accommodation to arrive on Tuesday, Oct. 5th or earlier, and depart on Friday, Oct. 8th or later.
Location: Hotel DoubleTree by Hilton Phoenix Mesa
1011 West Holmes Avenue, Mesa, Arizona 85210
Map & Directions
12 miles from Phoenix Sky Harbor International Airport
Group Hotel Room Rates:
- Rates are per ROOM per NIGHT.
- Check-in: 4:00 PM October 5, 2021. Check-out: 12:00 PM October 8, 2021
- Group rates are available from October 3rd.
- Rates are based on single/double occupancy.
- Rates do not include occupancy tax currently at 14.27%.
- For each additional person over double occupancy per bedroom, add $15.00/per adult per night.

NOTE: If there are no rooms available in the group block, we will add more! If you find no rooms are available in the group block, please email: info@shalohaproductions.com Thank you for your patience.
ONLINE Group Booking Link:
https://doubletree.hilton.com/en/dt/groups/personalized/M/MESWHDT-PHI-20211003/index.jhtml?WT.mc_id=POG
Select "Book a Room"
Group Code: PHI
To book your room by phone, call (480) 833-5555 and ask for "Shaloha Productions" Group rate
– All reservations need to be made by September 13, 2021, in order to receive the group rate. Reservations later than September 13, 2021, at the group rate, are based upon availability only.
– These rates per room per night are subject to applicable state and local taxes.
– Cancellation Policy: 24 hrs prior to check-in to avoid 1 Night fee
Hotels in Phoenix: There are many other types of hotels and accommodations near the venue. You can use Google or Trip Advisor to find what is suitable for your needs and budget.
Click here for hotels, map according to distance from the venue
Share Room – Share Ride: If you're looking to share a room or ride and don't have a companion already, you can use this Facebook Group Page to connect with other attendees.
For All Other Questions Please Email: info@shalohaproductions.com
Please include the name of the event in your email title. Email is our primary and preferred form of communication; please allow 24-48 business hours for a reply. This ensures the best clarity and record-keeping for all communications. We will reply to your emails as soon as possible, and in the order they are received. Thank you for your understanding!
Note: When signing up for the event you agree to be added to Shaloha Productions Email List.