KRYON
SHASTA
RETREAT
Inter-dimensional Pleiadian Experience
June 20 – 23, 2019
(Thursday-Sunday)
Times: 9:00 AM – 5:00 PM
Doors open: 8:30 AM
Location: Mount Shasta Resort (Siskiyou room)
1000 Siskiyou Lake Boulevard Mount Shasta, CA 96067
SPACE IS LIMITED TO 180 PEOPLE!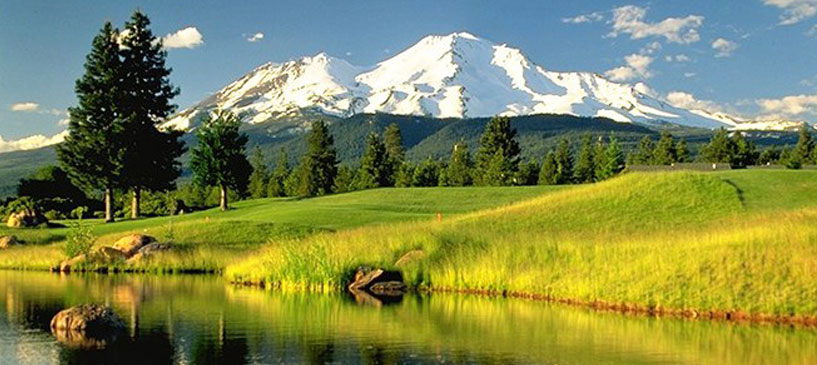 Join internationally renowned best selling author and speaker Lee Carroll channeller for Kryon, as he returns after five years to Shasta for a very special power-packed intimate four-day event! Lee will team up with the Kryon teachers and speakers: Dr. Todd Ovokaitys (Yahee), Dr. Amber Wolf (Meleha), Prageet Harris (Alcazar & The Stargate), Marilyn Harper (Adironnda & The Council of Light) and Michelle Karen. Together, in one of the most recognized energy centers on the planet and a Pleiadian NODE – Mt. SHASTA!
The incredible multi-dimensional energies of Mt. Shasta, and its deep connection to ancient Lemuria and our Pleiadian brothers and sisters that live in the 5th dimensional city of Telos inside the mountain, are calling us back to reunite with our star family and celebrate our divinity in these new times of accelerated consciousness on the planet.
This four-day intensive retreat is an opportunity for you to immerse yourself in the profound energies from many sources. To further awaken your consciousness and your connection to GAIA/Mother Earth, and access more of your divine energies to help you in your daily life.
The speakers will be teaming up with Lee Carroll in a full-day intensive program, and on the last day they will all join their energies and hearts in a grand way!
This one of a kind special retreat will take place at the beautiful Mount Shasta Resort.
Spend up-close time with each of these profound teachers as they lead you through some of the most powerful cutting edge metaphysical energy works known today. This program is designed to give you the maximum opportunity to do the deeper work that is the focus of your time with each of them.
Don't miss this opportunity to join us and attendees from throughout the world for this retreat based upon the presenters' lifetime of knowledge, experience, wisdom and love!
A Pleiadian inter-dimensional experience like no other!
THIS ONE OF A KIND PROGRAM IS OFFERED NOWHERE ELSE IN THE WORLD! BOOK EARLY AND SECURE YOUR PLACE IN THIS TRANSFORMATIVE RETREAT.
Note: Registration for individual days is not available; this event is offered as a complete package only.
Price for this incredible retreat:
June 20 – 23, 2019 (Thurs-Sun) Times: 9:00 AM – 5:00 PM
Saving price $555.00 USD (before May 20th, 2019)
Full Price $595.00 USD (after May 20th, 2019)
*Airfare, transportation, accommodation, meals and extra services are not included in the price.
ADDITIONAL EVENING SESSIONS (not included in the retreat price):
June 20 (8:00-10:00pm) – Women only: Lemurian Sisterhood with Dr. Amber Wolf (incl. Kryon channelling)
Price $44.00 USD
June 21 (8:00-10:00pm) – Stargate Super-Consciousness with Prageet Harris & Alcazar
Price $33.00 USD
June 22 (8:00-10:00pm) – Marilyn Harper with Adironnda and The Council of Light
Price $33.00 USD
June 23 (8:00-10:00pm) – Ayni Despacho Ceremony with Michelle Karen
Price $33.00 USD
Contact & Registration –
BRC

Magic Services:

Email is our primary and preferred form of communication. This ensures the best clarity and record keeping for all communications. We will reply to your emails as soon as possible and in the order they are received. Thank you for your understanding!

Please Note: before you email, registrations can ONLY be made on-line through BRC on this page:
CLICK HERE TO REGISTER FOR THE EVENTS
brcevent.regfox.com/xxx

Rubi A. Hendricks
BRC Magic Services / Online Event Registrations
Email: info@brcmagic.com
CANCELLATION

POLICY

FOR

ALL

EVENTS

:

Cancelling on or before April 1, 2019: 11% admin fee
Cancellation after April 1, 2019: 25% admin fee
Cancellations after May 29, 2019: no refunds

Email refund requests to info@brcmagic.com
with email subject: KRYON SHASTA RETREAT

Note: BRC Magic Services LLC does not store credit card information

For Questions Please Email info@brcmagic.com
Share Room – Share Ride: If you're looking to share a room or ride and don't have a companion already, you can use these Facebook group pages to connect with other attendees:
www.facebook.com/groups/kryonroomride
www.facebook.com/groups/kryon.shaloha
Hotels in Shasta: You can use Google or Trip Adviser to find what types of accommodation are suitable for your needs and budget. You can also stay at Mt. Shasta Resort, 1000 Siskiyou Lake Boulevard Mount Shasta, CA 96067.
No special group room rate is offered by the resort.