SOLD OUT! Join the Waiting List: info@shalohaproductions.com
FOR GREGG BRADEN'S FIRST "FROM CELL TO SOUL" INTENSIVE EXPERIENTIAL RETREAT IN CANADA! EXTRAORDINARILY TRANSFORMATIVE FOUR DAYS OF OVER 30 HOURS WITH GREGG BRADEN, THE SOLE PRESENTER FOR THIS ONE OF A KIND EVENT IN SPARKLING HILL RESORT, VERNON, BC.
BE SURE TO BOOK EARLY AND SECURE YOUR PLACE!
FROM

CELL

TO

SOUL


Unleashing the power of the uncharted heart
June 22 – 25, 2018
(Friday-Monday)
Times: 9:00 AM – 5:30/6:00 PM
Doors open: 8:30 AM
Sparkling Hill Resort
Very special four day retreat with renowned best selling author and speaker Gregg Braden at the Luxury Sparkling Hill Resort nestled in the mountains near Vernon, BC, and overlooking Lake Okanagan.
Spend close, rare time with Gregg as he leads you through some of the most recent discoveries merging science and spirituality in the alchemy of the human heart.
This program is designed to give you the maximum opportunity to do the deeper work that is the focus of our time together with Gregg.
Gregg feels that the duration of each day spent up close with his teachings, all set in the stunning beauty of Okanagan Valley, British Columbia, contributes to a unique personal experience that's just not possible at the larger keynote oriented conferences.
Don't miss this opportunity to join Gregg and attendees from throughout the world for this heart-based retreat based upon Gregg's lifetime of exploration, knowledge, wisdom and love!
An experience of a lifetime!
Teaching Program:


We're "Wired" To Be Extraordinary!
Throughout history our ancestors have described mystical states of awareness and extraordinary experiences that they created when they needed them in life. It was these experiences that set them apart from other people, empowered them to feel safe in their world, and to make wise choices in life, healing, and relationships. It was these experiences, as well, that led them to feel a soulful connection to a greater existence and made them leaders in their families and communities. In our modern world of cell phones, online shopping and digital relationships, we can still access the extraordinary capabilities that our ancestors described. The biological "wiring" that made such experiences possible for them in their time remains in our bodies today. Merging modern science with the wisdom of our past has shed new light on the techniques and benefits that form the core of this program. From the most intimate relationships we have with ourselves, our life partners, family, neighbours and friends, the better we know ourselves, the better equipped we are to thrive in life's extremes. It's this simple fact that forms the foundation of this powerful, new, multi-sensory program.
The Discoveries
A series of new discoveries has reversed 150 years of scientific thinking when it comes to the way we think of ourselves, our capabilities and our limits. From longevity and the way we age, to our connection to one another and all life, only recently has science confirmed what we've suspected from the time of our childhood – that we're not what we've been told, and much more than we've ever imagined! This is especially true when it comes to our heart. We know, for example, that:
Our heart does much more than simply pump blood throughout our bodies
Mystical-sounding experiences, such as moments of deep intuition (instant knowing), non-local intuition (including remote viewing), pre-cognition (knowing that something will happen before it actually occurs) and the transformation of unhealthy subconscious beliefs into healthy ones, all begin in the heart. Specifically these experiences are linked to the way we utilize specialized cells recently discovered within the heart.
In addition to the benefits of these extraordinary states of awareness, our ability to harmonize these specialized cells with our brain also triggers over 1,000 positive bio-chemical reactions in the body. These include a super immune system and the awakening of anti-aging hormones that promote longevity, trigger healing, and ignite the creation what scientists are now calling "immortal cells."
This Program
In this responsibly presented, fast-paced, highly visual and experiential program, New York Times best-selling author, scientist and visionary Gregg Braden goes beyond the mainstream thinking to reveal the discoveries that have reversed a century of thinking when it comes to us, our limits and capabilities. Join Gregg in this extended program based upon material from his new series of un-published books, combined with time-tested strategies from ancient, mystical, and indigenous traditions, as he shares the keys for thriving in life's extremes.
Highlights of This Program Include:
A special segment dedicated to learning the techniques, and experiencing the proven benefits, of heart-brain harmonization. These techniques are confirmed to be effective by modern science, and parallel those used in practices preserved in ancient and indigenous traditions.

A special segment dedicated to identifying the 7 ancient mirrors of relationship, what they mean when they appear, recognizing how they play out in your life, and how each mirror can become a powerful form of mastery!

(

Note:

due to the program time required, Gregg has not offered this deeply life-transforming work of the "7 ancient mirrors of relationship" in a public program since he first wrote about them 20 years ago. Given only in this retreat!)

A special segment dedicated to new discoveries, techniques and protocols for

DNA

longevity!
Gregg's unpublished research (including archaeological evidence) that overturns 150 years of mainstream thinking when it comes to human origins and the extraordinary implications in our lives!
Multiple opportunities to experience and fine-tune your skills of heart intelligence!
Discovering the 5 false assumptions of science that our society is based upon, why they're changing our lives today, and how to use the new discoveries to your advantage!
Discovering the 80-year-old mystery that has divided the scientific community when it comes to the heart, the recent discovery that re-ignited the controversy, and what it means for you today!
Learning to discern between your thinking mind and your heart's intelligence as it reveals decisive answers to your life's most difficult decisions, and how to trust what you learn!
Much, much more!
Join Us!
This extended program is an opportunity to join Gregg as he goes beyond the typical keynote presentations, to become proficient in the language and applications of heart-based wisdom. Gregg and his team have chosen the beauty and comfort of the Sparkling Hill Resort, nestled in the mountains near Vernon, BC, and overlooking Lake Okanagan, for this experience, complete with luxury accommodations, amenities, Spa, wellness center and health retreat, pools, fitness center and fine restaurants. Don't miss this rare opportunity to join Gregg – and an international community of heart-based pioneers – in British Columbia in 2018, to unleash the power of your uncharted heart!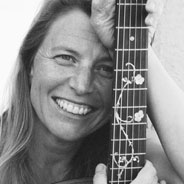 A special evening concert with Jenny Bird on Saturday June 23rd:
Jenny Bird has been called "the most passionate performer in the new folk genre." The stage is her second home where she's been presenting her original songs since the age of ten. Professionally managed as a teenager, Jenny lived and recorded in Germany and Belgium. For the last 20 years, she's toured widely and consistently, playing festivals and clubs across Europe, Canada, and the United States. She is well respected in her home town of Taos, New Mexico where she records and teaches music. Jenny's discography includes fourteen all-original recordings which have received radio play internationally. Her recordings feature such guests as blues virtuoso Rory Block and rainbow warrior Eliza Gilkyson. And Jenny has appeared throughout the country, performing on the same stage with Sheryl Crow, John Prine, Iris Dement, JJ Cale, Blues Traveller, Sinead O'Connor, Indigo Girls and Sarah McLachlan, to name a few. Jenny's music leaves her audiences touched, transformed, inspired and singing all the way home. Read more about Jenny here »
Gregg Braden is a rare blend of scientist, visionary and scholar with the ability to speak to our minds, while touching the wisdom of our hearts. — Deepak Chopra, M.D.
New York Times best selling author Gregg Braden is internationally renowned as a pioneer in bridging science, ancient wisdom and the real world!
2015 nominee for the prestigious Templeton Award
Following a successful career as a Computer Geologist during the 1970's energy crisis, he worked as a Senior Computer Systems Designer with Martin Marietta Defense Systems during the last years of the Cold War.
In 1991 he became The First Technical Operations Manager for Cisco Systems.
Since 1986 Gregg has explored high mountain villages, remote monasteries, and forgotten texts to merge their timeless secrets with the best science of today. His discoveries are now shared in 34 languages through such paradigm-inspiring books as: The God Code, Deep Truth, and his newest, The Turning Point: Creating Resilience in a Time of Extremes.
His 2007 best seller, The Divine Matrix, was recently selected as the source for the made-for-television feature, "Entanglement", and is now a textbook for college level physics courses exploring new discoveries of science and our relationship to the world.
Gregg has received numerous honors in recognition of his insights, including a 2015 nomination for the prestigious Templeton Award, and was named by England's prestigious Watkins Journal as one of the world's 50 most spiritually influential people. He plays an active role in think tanks such as the Institute of Heartmath's Global Coherence Initiative and The Evolutionary Leadership Group founded by Deepak Chopra and the Source of Synergy Foundation in 2008. His books hold five gold awards in the categories of Science and Cosmology, Religion, and Social Change from the prestigious Nautilus Book awards.
Gregg has shared his presentations and trainings with Fortune 500 companies, the United Nations, the U. S. military and is now featured in media specials airing on major networks throughout North America and Europe.
The Resort:
Sparkling Hill Resort, built in 2010, is the premier wellness resort spa destination in North America. Offering 149 luxury rooms and penthouses, 40,000 sq. ft. of state-of-the-art health facilities at KurSpa, and a breathtaking setting on Lake Okanagan, Sparkling Hill Resort offers a range of amenities and services that is unprecedented in North America. By combining a European-style approach to wellness hospitality with cutting-edge crystal architecture and state-of-the-art spa facilities, Sparkling Hill in Canada provides guests with an extraordinarily unique destination spa resort experience.
British Columbia Luxury Resort Swarovski crystal-infused Sparkling Hill. Over 3.5 million crystals infused within this modern oasis – a most remarkable hotel and wellness centre with European-inspired design elegance. Nestled in the mountains near Vernon, BC, and overlooking Lake Okanagan, your personal journey to whole body health and wellness begins at our standout among British Columbia resorts.
Sparkling Hill's reputation as an internationally-renowned wellness center and health retreat is unparalleled. What better way to spark your journey towards a new you than our Wellness Packages, providing savings on spa and wellness treatments at KurSpa.
The heart of our Lake Okanagan resort is KurSpa, our 40,000 square foot European-inspired spa, clinic, and wellness center. It is the largest spa in Canada and shines brightly as a worldwide wellness destination. Relax, renew, and revitalize at KurSpa's seven unique aromatherapy, steam, and sauna rooms. Swim in Kurspa's serenity pool featuring underwater music and a Swarovski crystal night sky. Choose from over 100 transformative spa treatments and therapies to detoxify the body and promote optimum health. Consult with our professional team including our naturopathic physician, psychiatrist, massage providers and kinesiologists. Or, experience the first European Cryo Cold Chamber (-110°C) in North America, our signature KurSpa treatment.
Take in the stunning beauty of the Okanagan Valley from our BC resort's luxury guest rooms, which feature sweeping lake and mountain views and operable floor to ceiling glass window walls that can be opened to instantly transform your room into an outdoor oasis. Swarovski crystals illuminate fireplaces, fixtures and ceilings, lending a luminous and luxurious ambience to every space.
Sparkling Hill Resort is also home to the best fine dining destinations in Vernon, BC. PeakFine, our signature restaurant, serves a menu emphasizing the freshest and finest ingredients the Okanagan Valley has to offer. Known as the "Napa of the North" the region's spectacular wines are on offer at PeakFine and Barrique & Java, our more casual wine, tapas, and coffee bar. Stunning Swarovski crystal chandeliers and accents imbue our dining spaces with glamour and elegance, and those seeking an elegantly rustic setting for private dining or special events will find it in Gernots.
Recognized as a trendsetter in healthy living and wellness hospitality, our Okanagan Lake resort is a distinctive destination for the modern sophisticated traveler, our British Columbia resort delivers an unforgettable blend of relaxation, restoration, and wellness. We look forward to welcoming you to Sparkling Hill Resort on your personal journey to whole body health and wellness.
About the Hotel
Rooms – to view only*
*(Do not book on the public hotel page on-line. See below our special discounted group rates and links)
Spa – Clinic – Dining – Activities
Sparkling Hill Resort is a short drive from Kelowna International Airport (airport code: YLW)
Directions
Elite Mile Airport Shuttle
SOLD OUT!
Join the Waiting List: info@shalohaproductions.com
Price for this incredible retreat with Gregg Braden:
Saving price $745.00 USD (before June 10th, 2018)
Full Price $845.00 USD (after June 10th, 2018)
*Airfare, transportation, accommodation, meals and extra services are not included in the price.
Cancellation policy:
Refundable (minus 10%) if canceling before April 10th, 2018
Refundable (minus 25%) if canceling before May 10th, 2018
Refundable (minus 50%) if canceling before June 10th, 2018
Please send an email after you made the payment to confirm your registration to: info@shalohaproductions.com
A confirmation for your payment will be sent to you from PayPal after sending the payment. A welcome letter confirming your registration and further information will be sent to you from Shaloha Productions. If you have not received it within 24 hrs after sending your payment, please check your SPAM and TRASH folders.
Special Group Resort Room Rates:
Rates are per room per night. (Arrival: June 21 – Depart: June 26, 2018)
BE SURE TO BOOK YOUR ROOM WELL IN ADVANCE TO GUARANTEE YOUR STAY AT SPARKLING HILL RESORT DUE TO LIMIT IN OUR ROOMS BLOCK.
Guest's credit card must be provided at the time of reserving. Guaranteed reservations at Sparkling Hill Resort must be cancelled by 4:00pm 3 days prior to arrival date to pay a $10 admission fee. Within the cancellation policy of 72 hours prior to arrival, the cancellation fee is one night's room and taxes will be charged.
The following rooms and rates are in Canadian Dollars (CAD) and can be ordered on-line on the resort website, using this dedicated LINK for our group: https://www.reseze.net/servlet/WebresResDesk?hotelid=1301&arrivalYear=2018&arrivalMonth=06&arrivalDay=21&adults=1&nightsStay=5&groupId=211799
*The reservation number 211799 needs to be entered in the "Group ID" field (not "Promo Code" field), and can only be selected for June 20-25, 2018
All rooms are open concept with 1 king or 2 queen beds:
Room rates are based on single or double occupancy. Additional guest charge is $70.00 CAD per guest per night for 3rd and 4th persons to a maximum of four guests per room.
Standard Mountain View 1 King Bed $299.00

CAD

per night (Approx. $225.00

USD

)
Standard Mountain View 2 Queen Bed $299.00

CAD

per night
Standard Lake View 2 Queen Beds $319.00

CAD

per night (Approx. $240.00

USD

)
Superior Mountain View 2 Queen Beds $319.00

CAD

per night
Superior Lake View 2 Queen Beds $339.00

CAD

per night (Approx. $255.00

USD

)
Deluxe Mountain View 1 King Bed $339.00

CAD

per night
Deluxe Mountain View 2 Queen Bed $339.00

CAD

per night
Deluxe Lake View 1 King Bed $359.00

CAD

per night (Approx. $270.00

USD

)
Deluxe Lake View 2 Queen Beds $359.00

CAD

per night
Not including taxes & gratuities: 8% PST, 5% GST & 2% Municipal Hotel Tax
To book your room by phone, call +1 877 275 1556 and ask for "From Cell to Soul" Group rate
Complimentary with your stay:
Daily Hot European Buffet Breakfast in PeakFine Restaurant
Valet Underground Parking
Wireless Internet throughout the resort
Access to KurSpa's 7 uniquely themed Steam & Sauna Rooms
Indoor Pool, Hot Tub and Heated Outdoor Infinity Pools
Kneipp Water-Stepping Therapy Pool
Exquisite Tea & Serenity Relaxation Rooms
Keiser-equipped Fitness Studio
Room share: If you're looking to share a room and don't have a companion already, you can use this Facebook group page to find a potential roommate:
Facebook group: www.facebook.com/groups/greggbradenretreat
NOTES: Book your room to arrive on Thursday, June 21 and depart on Tuesday June 26.
All reservations need to be made by May 21, 2018. Rooms and rates past May 21, 2018 are based upon availability only.
If you wish to extend your days by one more night before and/or after the retreat, please contact the hotel directly through the reservation line +1 877 275 155 or email: reservations@sparklinghill.com
IMPORTANT NOTE ABOUT SPA TREATMENTS:
Adding an extra day is recommended when you wish to book Spa Treatments and should be booked with the resort prior to your arrival – as the retreat program days are mostly full days and the Spa Treatments are only available between 9:00 am – 5:00 pm.
The program on the third day of the retreat June 24th will be in the afternoon to evening from 4:00 – 9:00 PM to allow attendees that wish to book a Spa Treatment at the resort to do so. We recommend booking your Spa Treatment in advance due to limit on number of appointments that can be booked by our group and the public.
Check-in time is 4:00 pm, check-out time is 11:00 am
Sparkling Hill Resort
888 Sparkling Place, Vernon, BC, V1H2K7, Canada
Email: reservations@sparklinghill.com Tel: +1 877 275 1556 | +1 250 275 1556, Fax: +1 250 275 1610
Testimonials
I have been telling everyone that the Cell to Soul Retreat was the best course I have ever done! Not one complaint; not even a mumble. Gregg's delivery was always totally engaging, challenging and informative, often funny. So, thank you to the whole team for putting the retreat together.
Aurèle O.
The Cell to Soul Retreat was, for me, an extraordinary experience on many different levels. Gregg Braden, with the power of his beautiful light, was not only able to help me connect with deep levels of my heart, but also – with his skill to communicate the knowledge – I learned a lot of new material that I haven't had access to before. Gregg's ability to connect scientific research with ancient knowledge is brilliant, in addition to his ability to communicate this knowledge in very simple language. I'm truly fascinated and inspired by his work. I also admire his nurturing nature. All details were carefully attended to. I had an amazing experience from all perspectives. Thank you, Gregg and your whole team, for making this beautiful event happen! With love and gratitude!
Vesna K.
I've read and heard Gregg Braden so I knew some of the basic principles, but this 4-day experience goes way beyond anything you can read or see on the internet. I had very high expectations of this special time with Gregg. I was not disappointed at all! It was an amazing 4 days of learning and increased awareness. There was a lot of laughter – Gregg has a wonderful sense of humor! I think the thing that struck me the most, though, was Gregg's sincerity. He really wants to help us all lead the extraordinary lives that are available to each and every one of us.
It is an incredible time and I left much more aware, more "conscious" than when I arrived.
Elaine H.
The Cell to Soul Retreat nourished and stretched me mentally, physically, emotionally, and spiritually. Gregg is a man of profound integrity, wisdom, passion, and compassion. He is skilled in presenting scientific research and Spiritual Truth in a way that is not only comprehensive and comprehensible, but is applicable to one's personal transformation and empowerment. I am a minister of a spiritual community and the demands of supporting others who are dealing with illness, loss, and many other challenges can be taxing at times. Taking time out for my own well being is essential, and I am grateful for all the practices I learned to help me obtain and maintain optimal physical health as well as be grounded in the Truth of my being.
Gratefully,
Angela D.
My life will never be the same. The information Gregg shared was exactly what I needed, with more direction and information of who I am, and to live my life in the direction of the purpose of what God has planned.
Beverly A.
Thank you to you, Gregg and your entire team for the most amazing retreat/workshop I have ever attended – in both content and organization! Over the last 30 years I have attended nearly 100 workshops/retreats, and this retreat by far was the best and had the most impact on my life. Bravo to all of you!!!!! Infinite Love and Gratitude!
Karen H.
Thank you for an absolutely educational, transformational experience with people from all over the country and the world. I look forward to creating a more healthy and coherent existence!
Shirley St M.
What an amazing four days with Gregg Braden and the group. We are not just on the road – we are in the stream of consciousness!
Elisa B.
Thank you for a retreat of a lifetime! Gregg Braden's Cell to Soul Retreat was an amazing and life-changing experience. Gregg is a true genius in bridging science and spirituality as well as a gregarious (little play on the word) and well-grounded presenter. I would highly recommend the retreat to all who are willing to intimately examine life and themselves.
Rita E.
For almost a year I have been waiting for the Cell to Soul retreat to come. It does not matter how high my expectations were because these four days have been above and beyond my expectations. Thank you for the authenticity, the humor, the humanity and the care always present. Thank you for the invaluable information and, last but not least, for the lasting change in my perception about life. I will be the best synthesizer I can be! My deepest respect and gratitude,
Jezabel R.
The retreat was, for me, a place to rest and to open my heart and mind to new possibilities. To understand and then express, unite all the goodness of my soul and those of my brothers and sisters of the world and in that room. We are all connected and on the same journey to empowerment and Light.
Michelle B.
I loved everything about the retreat – from the place we had it at, the material covered, the way it was set up, our activities, and our breaks. Gregg was absolutely wonderful as our leader… kind, compassionate, caring, so wise, intelligent, and inspiring. I am leaving this retreat with knowledge and tools I am going to use in my everyday life, and I hope to bring my boyfriend to the next one! :)
Krista R.
Note: When signing up for the event you agree to be added to Gregg Braden's email list.